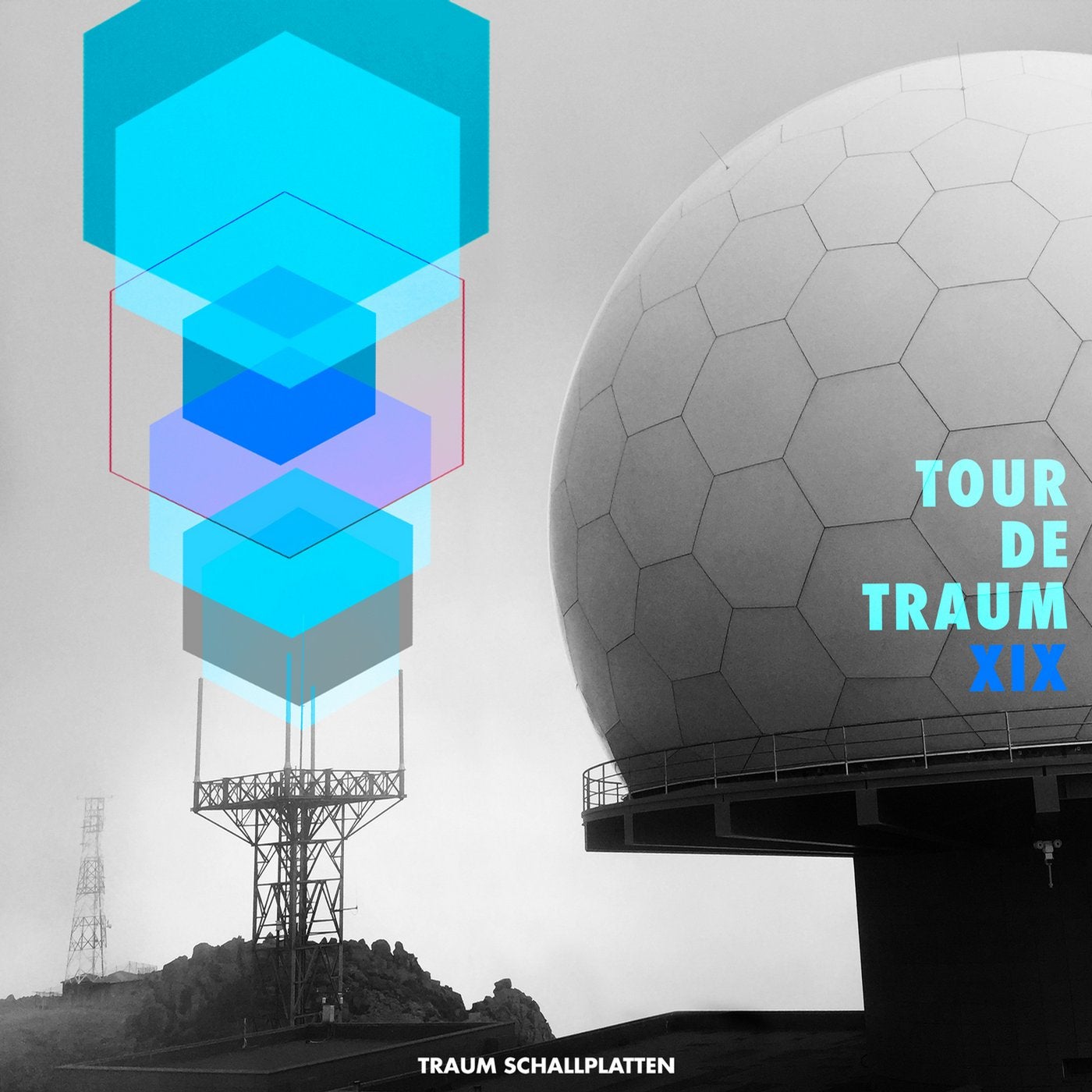 Release Date

2020-07-10

Label

Traum

Catalog

TRAUMCDDIGITAL46
Simon Mós opens up the Tour De Traum XIX with his simplistic post Detroit track "Work Time". This is a groove track that keeps a nice balance of groove and minimalist use of melodies all done in a slack way with a lot of funk.

Vanity In Mind returns to Tour De Traum with a brilliant funky mutant disco tune. For all Metro Area lovers or friends of early Alexander Robotic this could be a highlight to play in your DJ set.

Middle Side presents a 80ies flavored track that combines the playfulness of single elements with the heaviness of melancholy. All done in an exceptional formidable way.

Zweig "The Rose Of Jericho" blends vintage sounds with fresh tight synths to perform an exceptional deep & hypnotic comic house track. The composition is nothing but breathtaking! It shows so much versatility that it can really move you in any possible direction with full intention.

GRDN. supplies us with his newest invention: a whispered, deep piece of electronic house music with a left field house connotation music called "Voerde". Amazing organs playing in the background creating a certain kind of cool. This is slack and also a classy stimulation for the brain and has the pelvis doing some erratic funky movements. Beware this one is only for the advanced who like introspective music.

Emde returns to Tour de Traum with a powerhouse of a production and the results in nothing less than a stunning hypnotic mover. A track for all of you who like the style of Basic Channel & Mainstream releases. A track full of mature soft sounds.

Enigmatic presents "Wooden Tribes" which articulates glorious moments and connects to balearic vibes at their best for a real emotional dance experience! This makes you hair stand up and provides you with a velvet goose skin chill.

Vladimir"Anécique" is non the less exceptional as he drives through the night with a melancholic track that goes deep under your skin. Sensual and brittle at the same time.

Sandburgen creates a journey with "Rest In Space" that you wish would never end. Hear every element sits perfectly in place as if million years of evolution had shaped this architecture of sound. Emotionally there is no escaping it! This is a track that could go on forever.

We included Microtraumas "Rooftop" on the Tour de Traum XIX as it is our favorite track from their recent EP with us. It is a perfect exercised track that works with little melodies but manages to get as much attention and energy going as any top baroque melodic track. Dive into the Microtrauma cosmos to experience the quality.

We asked one of Traums key artists ROWA for an unreleased track and he send us "Nightflyer". Like many of his tracks "Nightflyer" has a melody consisting of many facets.The track is like a good story he is telling and we think that is a rare quality.

Cortexmaltexs "Gestaltunsbedingung" starts as a muscular techno track with traces of airy melodies flying across its surface. This is a melody that slowly gains in importance (proper lead themes come late!) and then displays a soulful experience. Maybe a psychedelic experience or just a sick transformer of a track!

"Endorphine" by Cockpitcrew is the first true ambient track of this release. Written by studio wizard Andy Moon, it shows enormous skill to compose music with a strong liking for improvisation. Exciting to hear these two ends meet or - skillfully trying to avoid each other - in any way the result smells of avant-garde bands of the 70ies that run under kosmische Musik but is galvanized by minimalism as we know it from techno. This could be a tune that appeals to people who like Tangerine Dream and people who like to be lead onto uncommon musical grounds.

Phoniq has with "Midnight Flute" a flute theme running that is jazzy but also contains a stern techno discipline as well. This blend and the antagonism makes it super attractive and it occupies a special position in this compilation. There is no other track like this one on Tour de Traum XIX.

The duo from Grenoble Uppah and Pause exhibit their track "Vincula" showing a nice hypnotic, slightly progressing quality with an airy deep house quality. Its mighty driving baseline is the key to the rhythm of the track and can drive you on the floor.

Hans Seance feeds the listeners mind with drops of notes falling from the ceiling creating a loose meditative melody. His track "Valley Of Gold" has that nice improvisation of playing notes that come together and turn into an exciting voyage.

Polbee puts forward a superb ambient track with "Suspended Moment". It is in fact on of the two ambient cuts on this compilation. Sensual chords all along the way that linger on with a perfect timing and glide through the air like an eagle make it a perfect chill out tune!

Julian Hivals track "Cassette" was released on his "Real Fiction" Traum EP and was a favorite of ours and deserves another exposure here as a very fine track. The song acts in a wave like fashion, expressing ups and downs and occasional short outbursts that melt down as if they had never occurred. Timeless!

Vincenzo Ciotoli exposes with "Faith" a floating hypnotic deep house tune that is fed with light orchestral strings and emotional piano chords that elevate the track in a dramatic way. It shows hope and faith at the same time and is a universal track a lot of people will be able to relate to.

PatriceVanDenBerg returns to Tour De Traum after his track "Sun Passage" on Tour De Traum XVIII was well perceived. Patrice dub flavored techno track "Test Dub" is again written with a lot of understatement. Sublime and sensual music that floats towards you like a scented summer breeze. Take a dip.

Fermata Duomo exhibits with "Eclipsed Clock" an atmospheric soundtrack to a feeling that is well curbed and moves slightly above melancholic grounds including gloomy moments that sometimes show a bit of light.

Lehnbach is a master at keeping a nice balance in his music, no stunts needed. His broad strings are introduced right from the beginning, will see just subtle changes within the course of his track "Rays Arc". His curbed euphemism is doing the magic and makes it a nice companion.

When you first hear B Selekts track "Chirality" you directly think of German electronic pioneer Manuel Göttsching but defiantly the chord changes blending into each other work on a much higher speed.
But when you make the adjustment to that tempo in your brain also this track gains that feeling of psychedelic relaxation if that is what you call it. There is a lot of passion in this track you can virtually put your hands on experiencing the musician twisting the knobs enthusiastic. Instant connection guaranteed!

Melody Stranger has teamed up with Fel C and shows Brazil has more to offer than DJ techno music. With "Let Me In" they have written a cinematic uptempo electronica track of excellence.It represents an episodic piece of music connecting melancholy to retrained euphoria.

Executive Producer is a new project featuring Canadian producer Benjamin Cosman who runs the label Techgnosis as well as Montreal based sound engineer Jeremy Reid and singer Graham Baxter.Graham and Jeremy are members of Flowers & Sea Creatures who have released on Compost and many on Buzzin' Fly Records. Some might remember their remix by Mano Le Tough. Flowers & Sea Creatures also remixed Canadian artist Grojs track "Love You Do" for Traum (Traum V199).
Executive Producers "Going Distant" sets them apart from many tracks on the Tour De Traum XIX, showing a blend of songwriting sensibilities and club chic. What stands out is the memorable clarity of Graham Baxters voice and certainly the overall quality of a balancing act between introspection and energy which is nothing but compelling.

The duo from Cologne and Aachen, Brid & Snyder return to Traum with a deep vocal piece that is sunbathing in the chords giving SamYras vocals a lot of attention and building the track around that spirit catching experience. Experience a nice flow with no stunts.

For all of you who do not know Zoi, we have included his track "Somewhere" taken from his last Traum EP. Enjoy the deepness of this Toronto based artist.

We welcome back RAUB. This time Kas and Ringo Arts have written a piece of exceptional downtempo electronica with "Another Critical". Processed vocals penetrate string-melodies, funky baselines and a lot of atmospheric details make it a real soulful experience.

We included Marlon Jarek with "Fractured In Time" taken from his "Field Trip" EP (Traum V236).The way it destroys and kills melodies to create a new mood, this is mesmerizing and outstanding.

VayFlor present with "Cloud Rain" a dark world with feedback sounds and wailing melodies which take a lot of surprising and exciting turns and qualify as true Traum music. Expect nothing less than highly composed & sensual music.

K-os Theory returns to Tour De Traum with his track "Revival". Maintaining a nice stop and go rhythm though out the track it seems no stunts are necessary to create a bond between listener and music. This track has the lightness of a soundtrack expressing vastness with no borders.

The American - Mexican production consists of Teiko Yume and Reyul Mather who have produced the melodic techno track "Love, Time, Death". Ghost town feelings are expressed throw a slow motion feel and a touch of Sergio Leone at times shines through to give this track the spookiness it needs. But the pounding kick drum always reminds you that this track is as much atmospheric as it is a real dance tune.

We welcome back the French artist Mentat who has been present on a lot of Tour De Traum releases.With the track "Signs" he sticks to the more mellow tunes he has released with us in the recent past we love so much. As this can mean anything you better listen to yourself since there is still a lot of techno physicality in the track. Musically the track combines a heavy baseline with a melodic riff that reminds us of a tiny small episode of Mike Oldfields melody epos "Tubular Bells".

Another Tour De Traum participant who returns here with his new song "Eterno" is Israel based artist Marcovits.
Marcovits delivers again a powerhouse production with a lot of melodic details creating a full on piece of melodic dance music that includes silent moments in which he assembles energy for later moments, all done with a lot of skill for how things work together on different levels.

Floyd Hoogendijk has been a highlight on more than one Tour De Traum release. This track is something new. Now he has teamed up with Dutch singer Maudy and works around her singing. He keeps the nice and rough jackin beat sequences as they come straight out of the drum computer and through this makes the track a rough & funky one. "Road" has a jazzy and human touch to it and seems rather played then put together on a drawing board. For those who like music not off the rack.

We include here Blame Your Genes track "Planets" taken from his "Planet" EP (Traum V238).This is infectious vocal pop with a song DIY attitude. Blame Your Genes melodies have that centrifugal force that you feel when you have discovered something very special and feel you have to celebrate it to get it out of your system. "Planets" is as solar as a kick in the solar plexus.

Happy Medium returns with "Feel", a track that expresses remoteness and loneliness but has that kind of low key profile to make it more personal. Hard cuts in the composition kill that feeling on purpose just to build it up again. That can be painful but generates a lot of soulfulness. Sometimes this can be a great thing to do and we think he does it well.

Peter Shik from Cologne supplies us with another of his post punk-disco-techno productions that are hedonistic enough to create some havoc on the dance-floor. He has teamed up again with singer Dan Rich to make it powerful and sick.

The Wise Thinker is a project of French artist Anthony Blanc. With his track "Amrap" he has created a track which is build on the pillars of hypnotic repetition and small changes that keep it going steady but with no stunts. A certain cinematic feeling we cannot avoid saying, reminds us of French nouvelle vague movie soundtracks.

Armando Traglias track '"Beyond" starts with a non beat build up and then jumps into a 4/4 groove to linger on and establish a more complex melody with a comfort zone quality. He skillfully expands this melody and adds details that make it captivating.

VALS is a duo from Switzerland that give their debut on Tour De Traum XIX. Their title "Night Hike" expresses very good the atmosphere of the track which draws on the urgency and speed the nightlife stands for, but there are also moments of beauty later in the track that are contrary to that. So the track has a bit of a voyage to it which is quite cool.

eport`s "Things That Shouldn't t Be Said" starts edgy and funky with a low key note but inflates itself to an enormous size when sounds cascade and clash. An exotic piece of electronica with a strong build up.
"Things that Shouldn't Be Said" is a downbeat electronic track with some big explosive sounds as known from Morricone next to more silent melodies to really put you in another state of awareness which we like. The track is very cinematic and has a bit of an episode feeling to it.

nse "Dreaming Of You" has a very repetitive and seductive groove & sequence to it which needs very little change to make it grow. You can hear some influence from early techno in this music although the minimalist approach makes it also a timeless track.

Savan has written with "Aguila" one of these tracks you seem to know but obviously that is not true, but fact is you can directly build up a relation to it and find it very pleasing."Aguila" pulls melodies to the surface which are very meaningful and express a lot of feelings and they are brought together as if by magic. A special track.

MInchIIr contributes with "Vernem Nidahen" a quite exotic track which switches between several genres as there are: electronica, new wave, techno and ambient music . We don't want to put a label on it. We think it is a quite brave mixture and want to pay our tribute by saying that this is a special track full of skill and passion.

Vito Raisis "Blue Days" starts as an ambient track but jumps into a techno physicality en force which made a big impression on us. It is by pure force the DAF sequence kicks in and something we could not resists. So we were always waiting for the certain sequence to come back to life. If you listen to the track you know what we mean. It is a track which conditions the listener. Say thanks to Palow.

Erosion Desert features "My Best Groove" and by that it expresses best what it is: a baseline driven groove with a nice monotone repetitive pattern! Obviously there is more to it as the groove is broken up by synth stabs letting light into the beat formation. A track with a lot of DJ focus.

Perø juxtaposes two opposing things... a mighty squeaking baseline and ambient lush sound in his track "String Sonata". The contrast of these elements generates a friction which is quite seductive. You might be able to relate to our likings here. Worth checking out.

The Norway producer Priq gives with "Orenda" his debut on Traum.The track is pretty much a techno track with some sick sounds processions so to speak twisted sound which we don't hear so much in the scene anymore so that got to our attention. We like the playful way of Priq to write his music and feature it here for you to listen.

InFusco evokes with "Masor" some South American feelings we heard in the past from people like Luciano and the generation after him. The twisted played notes in the melody remain attractive for us and Raphael Gal has the lucky hands to make them special.

JACOBB is super young artists from Bratislava, maybe the youngest artists ever on Traum we are not sure, but we are sure he is a great talent already writing these melodies. His way to stretch melodies and to do this without compromise is what we like. JACOBB trows melodies at you like a fish net in the Aegean Sea. It is an episodic piece of music. "U12S" is in constant motion except for some breaks... it does keep that flow that tickles your ears... thats what its is all about.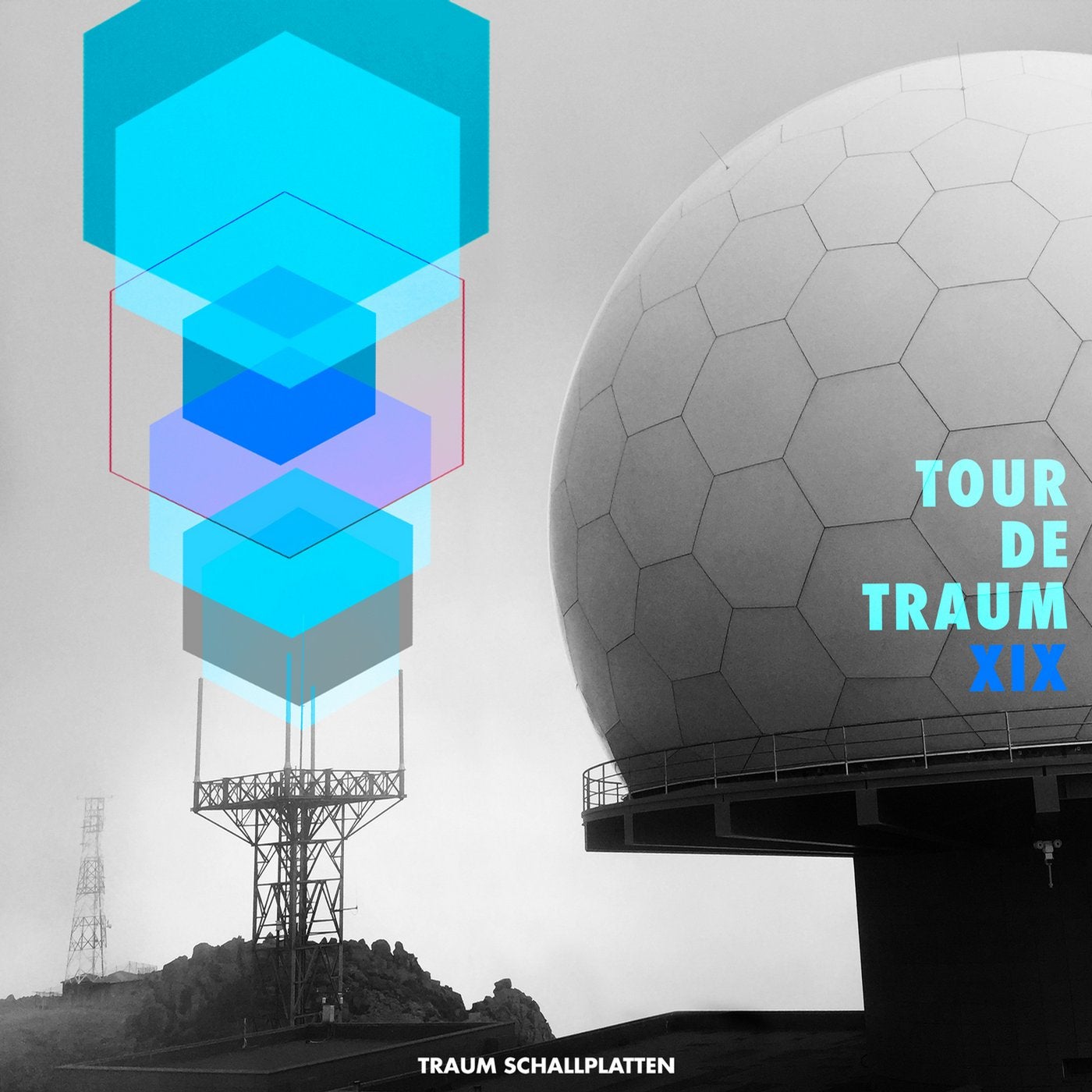 Release
Tour De Traum XIX
Various Artists

Release Date

2020-07-10

Label

Traum

Catalog

TRAUMCDDIGITAL46