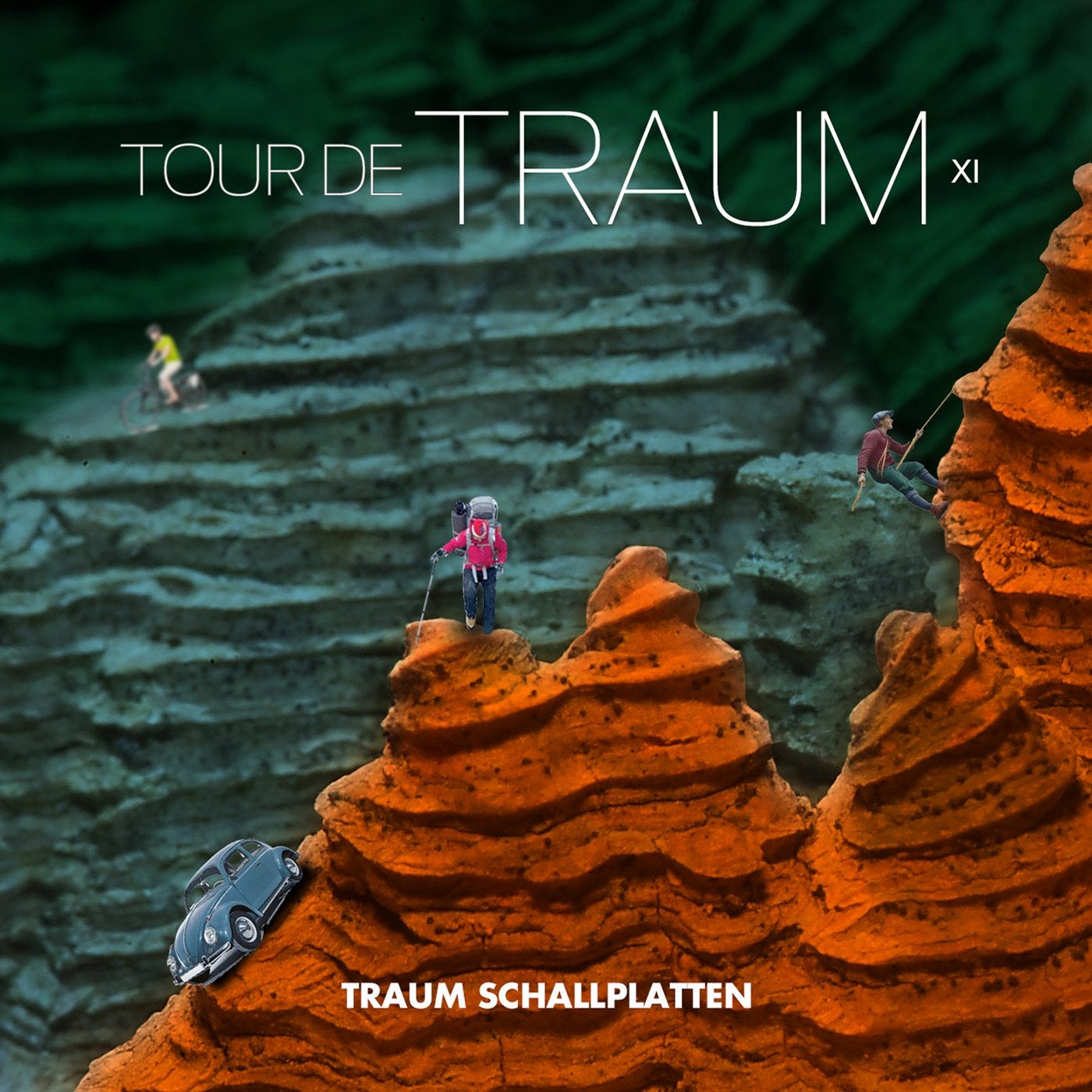 Release Date

2015-12-14

Label

Traum

Catalog

TRAUMCDDIGITAL37
Here we are releasing our newest issue of forward-thinking dance music. This music is literally from around the world pushing the boarders of electronica.
Over a period of 6 months Riley Reinhold has selected original and recognizable music by creative artists...

The Tour De Traum XI starts with Bristol based artist Epistrophe Smith who has written with "Exploring" a sophisticated uplifting and moody track with guitar & and vocal elements which makes it the perfect opener for our project.

Filter Bear returns with "Eternity" chipping in another deep and tasteful cut that has an airy feel.

Controlwerk are based in the UK and enrich the Tour de Traum with their dreamlike ambient powered minimal groover "Hope" which glides like a roman seal though colored shades of blue and green water.

The next track was written by Loui Cleghorn who returns to Traum with the playful and played melodic tune "De-Facto" that creates a fine and lively progression pulling us gently into his cosmos.

Amentias "Hauru" supplies us with a Steve Reich orchestral sound that melts into an Alpha Centauri feeling, finding the perfect balance here with this piece of electronica.

Dominik Eulbergs "Meerjungfrauenportemonnaie" needs no introduction just a couple of months old it seems to be classic already.

Emde known for his release on our sub label MBF LTD has joined up here with Anham for a piece of wonderful electronica with a minimal groove pattern. A fairy like enchanted pearl of music which shows their talent!

Ashwin Khosa delivers with "Jazzminder" a daring attempt to fuse to very different genres to create a bit of an obscure club monster which we wanted to share with you!

We welcome back Fabrik Way with his ambient piano track "Logos", which is a perfect movie soundtrack with an aerial perspective.

We released this Microtrauma remix of "Ama Dablam" by Trashlagoon a while ago and include it here for your pleasure because we think it is an outstanding track.

The collective of DJ Hightech, IZT, f.a.f.a.u & Idham have written with "Kota Karya" an outstanding, exotic and mysterious tune with a great piano in the breakdown that melts like sugar in a hurricane.

As a Cologne or Köln based label we were attracted naturally by an artists with the name of Koelle (being the colloquial word for Cologne) and when we heard his cinematic composition we were instantly fascinated.

We continuously release Japanese music on Traum and we are happy to feature Do Shock Booze with his track "War President". We can hear traditional elements being fused with modern electronic sounds here resulting in a heavenly tune.

We have just released Hannes Rasmus new EP on Traum and feature here one of his first tracks on Traum which,we still play in our DJ sets.

Dovim released an EP on our sub label MBF LTD in October and since we felt electronic tendencies in his post Detroit music we asked him for a Tour De Traum track and were delighted when we heard "Mare Frigoris", a firework of acoustic finesse and energetic elements describing a bit of a voyage.

Olaf Stuuts "Spirograph" got a lot of plays by DJs in the dance scene and we wanted to include this track here because it is one of our all time favorites.

FRANCO.D' track "Malana Valley" has that unique synth modulation we know from so many tracks from the 80ies but has cut the progression at the right time for a more tight appeal and transferred that sound into another musical context. He has done this with great skill and musical knowledge. It is a thin line to work within these sounds aesthetics. Last but not least it is a very soothing and light track but on the other hand it also creates urgency when it sends off signals to other planets.

Davidovitch has written an exceptional track with "Baie D'Ostende". He has created an acoustic room, that breathes and lives in an almost surreal spellbound way. Maybe you will find some Transmatt feeling in it.

Cosma Castiglias "Autostrada Intergalattica" tells a story of medieval beauty and when the chords awake like a leviathan it leaves a chill in the air that you will not forget.

Voltereta casts a spell on us with "Castigo Al Mar". A gentle spell maybe of morning dew in slow motion in the beginning but not without darker moments to come and join in. This is a complex composition and a spirit that at its darkest stage sets free some Throbbing Gristle and This Heat feelings. Something we always liked.

Inkfish feedback with "Trial and Errol" a track that chucks out delicate morse codes in the beginning because it plunges into a rhythmic bouncyness that never prevails. Inkfish are masters of suspense and whenever you hear this track your skin will get very cold. Masterfully crafted!

For PANDR space is the place to be or at least his "Gangalo" has that sonic aura that will detach you from all the things you are doing at that a certain moment. The track has an incredible melodic line and progression, frequency wise it creates acoustic spaces where you can live forever. This music is catacombic.

Juan Pablo Cerabolo track "Blue Coral" walks on stilts and wades through landscapes so beautiful it drives tears into your eaves.This track is very emotional and is masterfully crafted to a high degree.

Joel Forsberg not only takes vintage drum computer percussion on to another level in the way he combines it with much more mature baselines and melodies, no he twists the funky side of the world of Daft Punk and gives it another more lyrical meaning.This is no wake up call but an order to slumber away into the world of in numerous nano sized textures.

Med In Mars shakes his hips to the sound of hyperactive "Chicoballs". Walls are penetrated by mini sized robotic crabs and melancholy and alienation are washed away when the "Chicoballs" mount their camels. Music with no limitations.

With Clawz SG we share the love for analogue production. He has already released on our techno label Trapeze ltd and when we found out that he wanted to send us more melodic music we could not resist! Hear the synths speak in "Elysium" they are rich and enchanting and bound to be played out loud.

Ian Max Mauch an American artist living in Berlin who is engaged with sound recording on many levels proposes here a non beat piece of electronica with a camp fire matrix on which drone sounds settle in a cool way: So if you like La Monte Young you will also like this track.

Lambert Windges is based in Düsseldorf and likes to explore electronic music in different musical genres. He is not connected to the techno scene. Lambert has contributed with "How The Light Falls" a track with a shuffle rhythm that is fed by various fine selected acoustic sounds that gather and disperse themselves in a mesmerizing and artistic way.

Neferiel has written a track which unfolds though wave like motions of sounds, fragile by nature as the title suggests, with a very gentle flow.

Van Bonns EP on Traum created a stir with one of the tracks being licensed to precious Fabric CD mix by Joris Voorn recently. We have chosen here the track "Out Out" for all of you who look for intimate and genre-crossing electronica.

Padais "Ulur" starts introvert but in the course of the track opens up with sounds that remind us a bit of a classic like Spaces "Magic Fly".

Nick Dow is a core artist on Traum and person who has released already various outstanding EPs with us. "Goujian" is an energetic and emotionally dazzling track that has been played at a lot of Traum label nights and deserves to be included here.

Sebastian Mullaert known as half of Minilogue made his way on Traum with "Direct Experience". The version we include here is the "Remake Version" which we regard as hybrid of the original and the dub mix which in fact was not on the vinyl.

sine sleeper is a duo from Germany who compose very refined and subtle electronic music. They give their debut on Traum with their track "Appearer". If you like Terry Riley, Steve Reich or even German Electronica from the likes of Manuel Göttching you will find this a small jewel for sure. We are looking forward to hear more of them on Traum.

For all of you who liked our November album by Mario Hammer And The Lonely Robot on Traum, "Misodoctakleidist" is another corner stone of Marios new career. Listen to his radiant music here. Even if you will forget the name of the track, the music will leave an impact on you for sure.

Ri Za has released several Tour De Traum tracks, but this is his first piece of electronica and we absolutely adore his adventurous and daring cross-over here, which is completely scintillating! Music for the new generation.

Kai Meyer is a new discovery, still very young at heart he has stepped in with lots of eagerness to find his niche in the wold of electronic music. He leaves his first mark with "Dystopie" and we are impressed and hope to hear more of him.

Loui Cleghorns music offers so many faces of electronic music, we always have to make sure it is really him. "Vai Morrer" establishes an absolute tremendous continuum of sound shaping carried by a 4/4 which every one of us knows is really hard to do.

Gians with his track "Francy Has Black Helmet (Texture Version)" is an example of how profound and deep no beat music can get. It has all the right to be on of the closing tracks of the Tour De Traum XI. It brings back memories and we are sure it can also tickle your mind and set free some emotions.

The last track was written by the French duo We Need Cracks who belong to the core of artists on Traum recording EPs for the label. The duo has their own niche on our label which they fill out with music no other artist does on Traum. Their blend of cinematic music with Minimal and Techno is for us always a unique experience.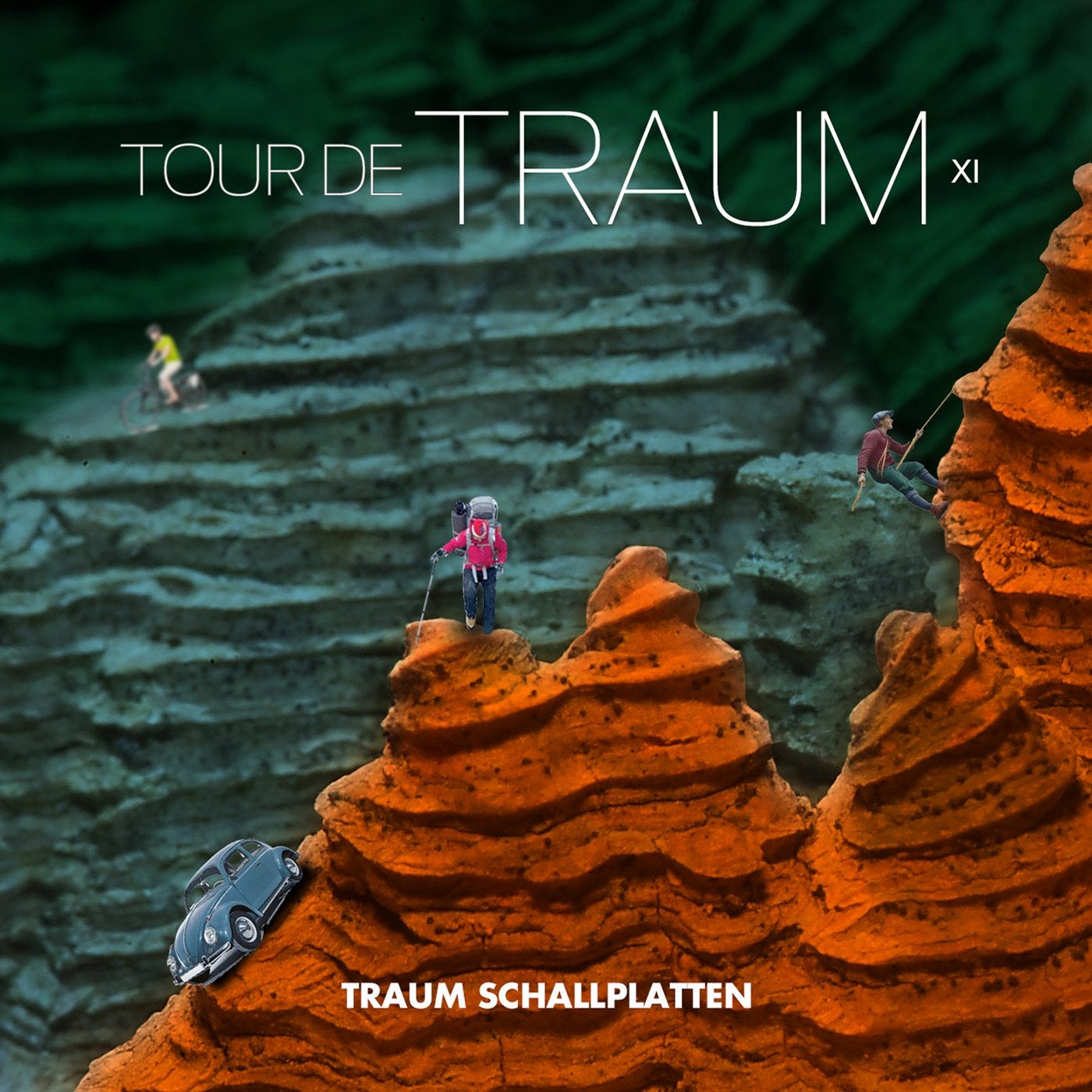 Release
Tour De Traum XI
Various Artists

Release Date

2015-12-14

Label

Traum

Catalog

TRAUMCDDIGITAL37