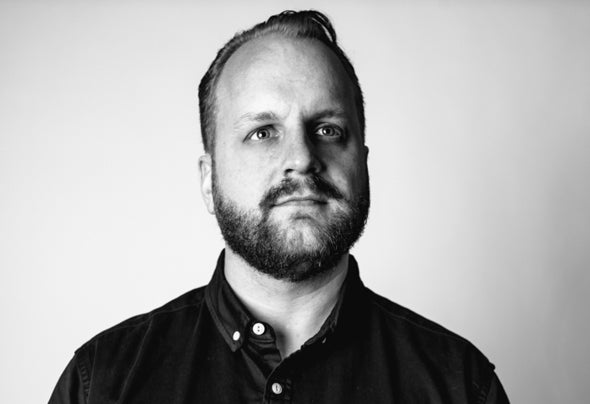 JSPR (real name: Jasper de Vries) is a well known techno artist from Rotterdam, The Netherlands. He always had a big interest in electronic music, artists like Prodigy and Underworld were part of his daily music dosage. He moved to Rotterdam after graduating high school, where techno music was really booming in that period of time. Rotterdam had amazing venues like Nighttown, Watt and Parkzicht, these venues were the first techno clubs in the Netherlands. Jasper was really inspired by these clubs and by this sound. Because of this he really devoted his time to produce and dj with techno music. After DJ'ing for a while, he decided to spend more time in the studio and focus on producing his own tracks. Producing really payed off for JSPR. He started to produce a lot of techno music and start finding his own sound. It didn't took long for his depute solo EP to release. His debut solo record called "A Duck, Boys And Girls" was released on the legendary Traum Schallplatten. After this the releases really started going. 
After a few releases he got noticed by the one and only Richie Hawtin. He even got the opportunity to release on this boss his label MINUS. JSPR really got in the picture and played a lot of big festivals in the Netherlands. Such as Loveland, Dockyard and many more. Nowadays JSPR's sound is more developed into the deeper side of techno. With releases on Second State, Elevate, SCI+TEC and many many more. You will denitely recognise his sound. 
In 2019 he decided to start his own techno label called Barbaric Recordings. JSPR is running this label to release techno music from talented and familiar artists. And to bring all the spectrums of techno music together on one label.