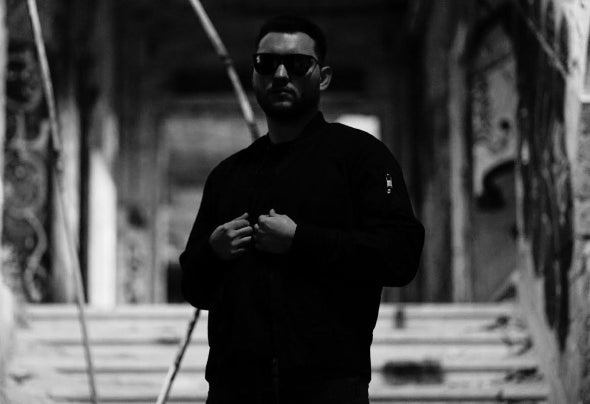 Patrick Scuro is a Berlin (Germany) based techno artist. He started his music career in 01/01/2020 in the holy halls of Magdalena Mainhall in Berlin. He takes pleasure in taking his audience on a mind blowing cosmic trip by focusing on dark, melodic and driving sounds. 
 Until now all Releases of Patrick Scuro was charted within Beatport's top 100 and they can be found on top labels such as Reload Black, Airborne Black & GAIN. 
 Patrick is also the owner of a podcast series called "PSCR" with great guests like A*S*Y*S, ROBPM, Bilboni, Sisko Elektrofanatik, MOTVS, IRA, Greg Notill and much More awesome DJs 
 As a DJ, he's shared the line up with Artists like Dr. Motte, T78, Spektre, Felix Kröcher, Thomas Lizzara, Torsten Kanzler & A.D.H.S. just to name some of them. 
 His music is supported by UMEK, Ilario Alicante, Ramon Tapia, Uto Karem, Filterheadz, Fatima Hajji, Steve Mulder, Anela, Sisko Elektrofanatik , Ranchatek, Chris Veron and many more...