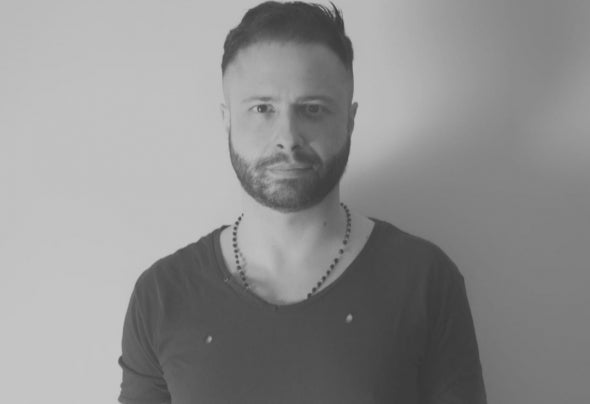 In just a few years, Novodisc has rmly established himself as one of Tech house music's most revered talents. Following the unexpected success 'Sometimes' in 2017, Novodisc soon went on to win a lot of industry followers from Beatport and Traxsourse, whilst releasing on FORMATIK, NONSTOP, CLARISSE, FLASHMOB,LA PERA ,WITTY TUNES, SANITY LTD to name just a few. The Spain based new kid has stamped his mark with a string of musical successes, carving out and establishing a distinct signature sound that has translated into SUPPORT from some of the industry's biggest names,LOCO DICE, ERICK MORILLO, THE MARTINEZ BROTHER ,JAMIE JONES ,STEVE LAWLER , MARCO CAROLA etc...
whilst his longstanding and instinctive love for the party provides a continued source of motivation and dedication. Her "Another" EP on Formatik Records at the start of 2018 signalled the coming of a new chapter. Her track 'Another' highlighted her devotion to the new wave of tech house artists and imprints. scored his second TOP BEATPORT #41 NOMINED by VICIOUS MUSIC ADWARD in category THE BEST ARTIST tech house 2018... Various TOPS 100 IN TRACKSOURSE His signature sound - inventive tech house with an old school vibe - is decisively made for the dance-oor, and as a DJ he lays down carefully curated and dynamic sets His songs have been COPILED in SPOTIFY on lists like TOMORROWLAND, ELROW, DESOLAT ,DIRTYBIRD , EDIBLE etc...He has shared cabin with SOLARDO, wAFF, LATMUN, WADE,MARK JENKINS,DE LA SWING, MIGUEL BASTIDA, MAX CHAPMAN, HERNAN CATANEO, DJ CHUS and many more international djs tops ...
He has performed in numerous clubs and festivals such as DREAMERS, PASSION,DISCO ON,COCOA,BLESS MARBELLA, PALLADIUM, APARENZZA, GLAM, SAIDIA FESTIVAL, MOSAIC, AQUASALIA FEST etc ... He is currently resident DJ in COCOA, a promoter which the DJs empathize with for their boiler format ... in which only international artists with great careers perform.