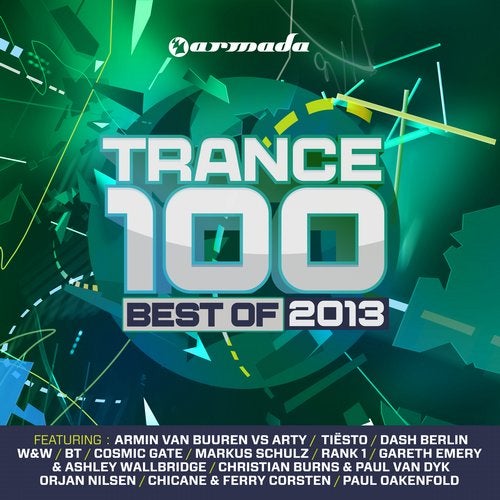 Completing the music collection of trance lovers and providing all essential trance tunes, is the Trance 100 - 2013 series. As we reach the year's end, it's time for a musical journey through a trancy 2013, with a special 'Best of 2013' edition!

A 4CD must-have with tracks by the big names and rising talents. Fluently mixed, this is your year's overview of trance music!

A diverse and eclectic selection of everything that involves trance, coming together on 4 solid CD's, all part of 'Trance 100 ? Best of 2013'.

Tracks by the superstar DJ's, from Armin van Buuren, Markus Schulz, Tiesto and Dash Berlin to Aly & Fila, W&W and Chicane, but also rising talents such as Shogun, Omnia, Andrew Rayel, Arty, MaRLO and many more!

A great addition to your trance collection, bursting with energy, melody and trance power!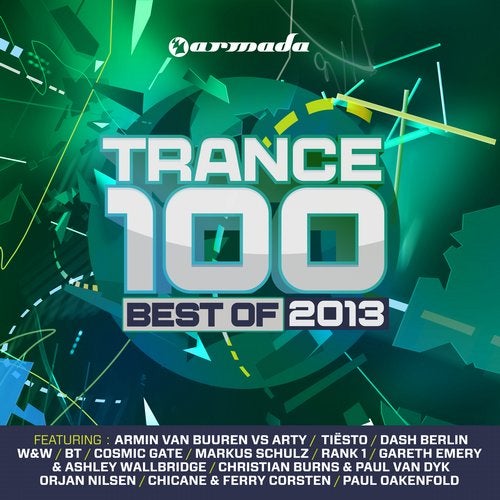 Release
Trance 100 - Best Of 2013