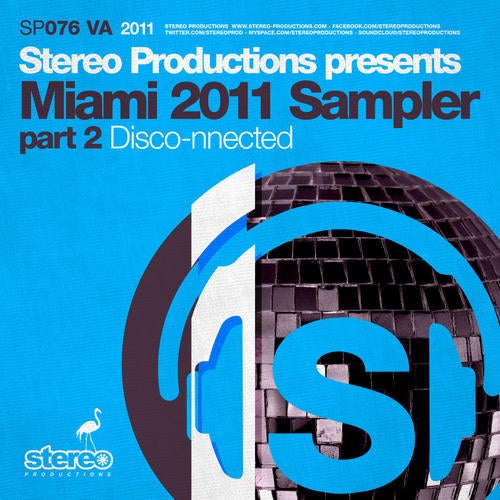 Miami is definitely around the corner, as Stereo Productions - one of the leading labels for house music -have an incredible package ready, letting you preview their upcoming releases. This year Miami Sampler is divided in two parts, from beginning to the end and from part 1 till 2 , this is House of highest quality and talented production, making you yearning for more.
Get Connected! in part 1, There is 'Libres para siempre' by the big house monsters DJ Chus and David Penn, featuring the legendary Cevin Fisher (the next single for the label, coming complete with incredible mixes very soon). A complete compilation of 15 tunes featuring... Supernova, Deka & Dave Rose, Jesse Perez, Louie Corrales, Danny Serrano, Hector Couto... among other incredible artists.
Named as Disco-nnected, part 2 is also a 15 track package from and inspired by Disco music, a real tribute to the roots of House. Rhythms, samples, all the disco essence in the grooviest & coolest package for Miami. David Herrero, Vozmediano, Mikel Curcio, Mancini... we have started to get really excited here in Stereo HQ with this part! you just got yourself enough BOMBS with this sampler in your library to shake & move any dance floor!
As you lovers of House tune your ears to all things, it's our clear duty to let you in on some major productions that will be setting your dancing shoes on fire throughout 2011. it's time for you to load up those Traktors (or whatever software you'll use) with some exclusive & juicy Stereo tracks.
See you in Miami!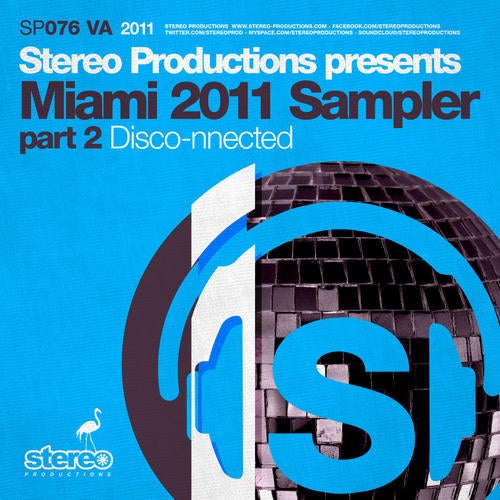 Release
Miami 2011 Sampler Pt. 2: Disco-nnected