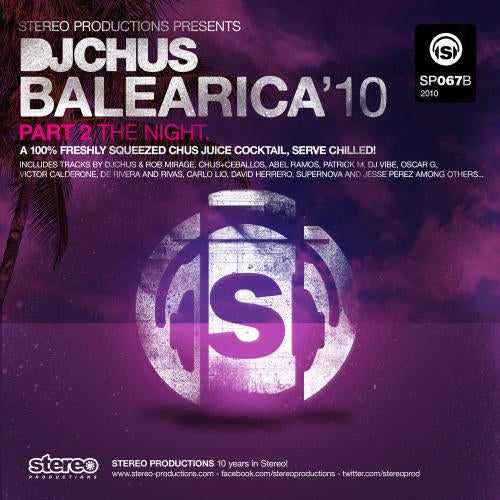 DJ Chus is proud to present what we believe will be this summer's essential album, BALEARICA 2010.

Since you can't have too much of a good thing, we will be serving this compilation in two helpings:

Part 1 'The Day' (June 9th) & Part 2 'The Night' (July 7th).

In BALEARICA 2010 we can enjoy the full range of Stereo Productions founder's ample repertoire from the casual beach daytime party sets to the late night heated club session atmosphere.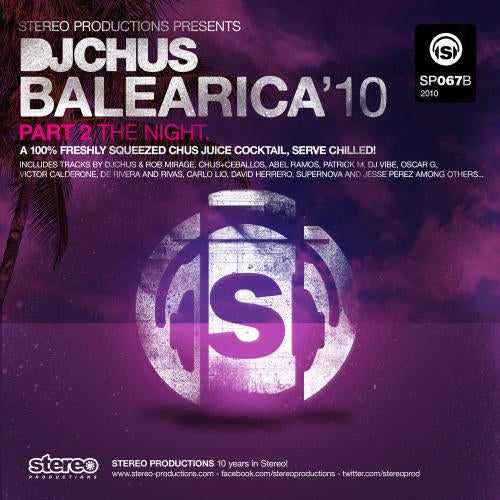 Release
DJ Chus presents Balearica 2010 Part 2 The Night