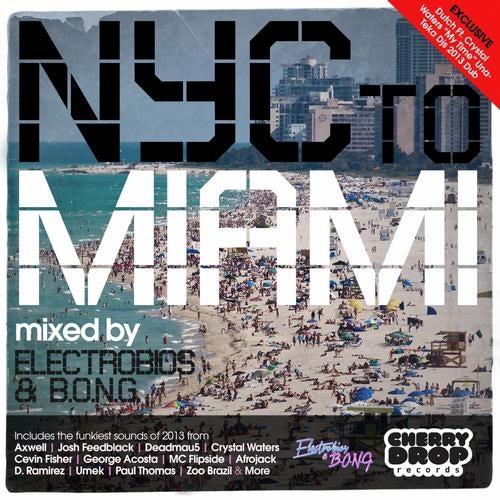 NYC To Miami unleashes the funkiest sounds from Miami and NYC 2013. Get down with Axwell, Jerry Ropero, MC Flipside, Afrojack, Crystal Waters, George Acosta, Deadmau5, Cevin Fisher, Phunk Investigation & More. Includes brand new remixes of I Love Miami, Coracao and exclusively on the compilation, the Una-Teka Djs 2013 dub of the Dutch Ft. Crystal Waters hit single My Time and Electrobios, B.O.N.G. & Abity's brand new single What We Think Is Cool.

Chopped and edited by House duo Electrobios & B.O.N.G.!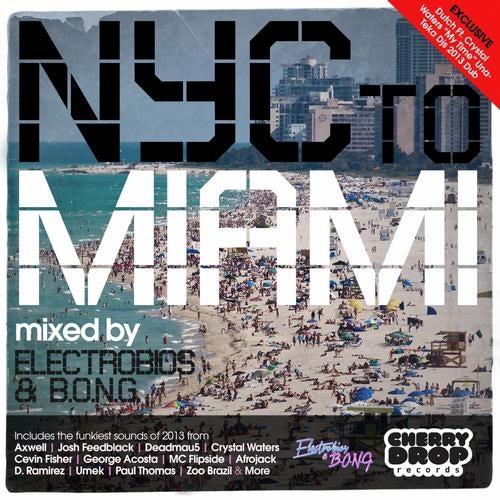 Release
NYC to Miami 2013 Mixed by Electrobios & B.O.N.G.