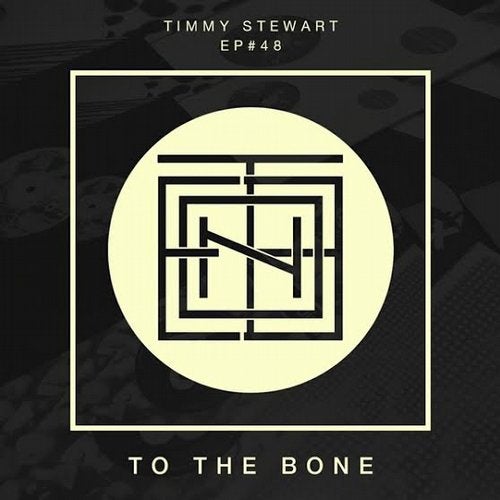 As Timmy is celebrating 20 years of making and playing music this year he has decided to look back through his back catalogue, select, re-master and re-release some personal favourites.

Here's a few words from the man himself about the second batch of tracks he has chosen to resurrect.

1. Timmy Stewart - One Vision (Llorca remix)

Easily one of my favourite producers and one of France's finest exports, Llorca turned in an exceptional remix of my "One Vision" track for Dublin's Mode music label. One from the vaults that's still sounding fresh.

2. Bubba - Makin' Contact (Jet Project No Frontin Remix)

JMX and I under our Jet Project moniker remixing fellow Extended play label mate Bubs. This alongside our Two Lone Swordsmen remix became one of my favourite JP remixes. It was really nice to have Mr Williams pop by our studio for the afternoon too. :P

3. New Aluminists - Bass Huggin

My fav from our "Down The Discotheque EP" on San Diego's Siesta records was the bumpin' DJ tool Bass Huggin. It was great to walk into Sub Culture in Glasgow one night and hear this one pumping through the system, cheers Dom. :) It was also great to be picked up by one of our favourite US labels at that point.

4. Signal Federation - Airbrakes (Peace Division Remix)

The mighty Peace Division remixing the lead track from our EP on Neville Watson and Twin Tubs ace Mighty Atom label. This one has never been available digitally until now and is a proper dubby driving bomb. Many thanks to all the guys for letting me include on here.

5. Digital Rhythms - Locked On

Taken from the Product Deluxe label I ran with Justin Deighton during the late nineties is this robust house no. I was keen to feature something from this period and the PD back cat and after revisiting the labels releases I started to feature this track in my sets again as result.

6. Random Method - BT9 (New Aluminists Beat Freaks dub)

Glenn and I remixing on Belfast's Slide recordings resulted in us putting the straight kicks to the side and getting out the breakbeats instead. It was brought to my attention again a few years ago when the Bicep lads told me they had been hammering our Slide stuff in their sets and in a sea of four four music it's always nice to hear a breakbeat or two.

7. Timmy & Glenn - Tora Tora Tora

A downtempo track taken from the first EP we ever made and that was signed to David Holmes's "Exploding Plastic" label. This third track on what was pretty much a straight up techno single was influenced by the slower early doors tracks we heard at David's great art college events. Originally made in 1995 I gave my record away over the years and was recently given it as a gift by a friend at the AVA record fair earlier this year. A very simple track with a great bass line and one I felt was a good closer on this twenty years recap compilation.

3. Timmy Stewart - Cant Hide

This was the first time I released material using my own name so there literally was no hiding and as Ive always had a love for 80s electro and hip-house tracks these influences are apparent here. Its also definitely influenced by the house I was playing in Shine and the Stiff Kitten, where I was resident at the time. It popped up more recently on a mix by the Wasp from Dixon Ave Basement Jams and seemed to fit well with his other more modern selections making me feel it was one that had dated ok.

4. El Prevost ft. D.Ham and Tina Penni - Days and Times (Bubba and T-Bone's Better Days Re-rub)

Another selection from the Elevation imprint here and one of my favourite remixes because of the ridiculously good parts we had to work with. A good acid house vocal is always hard to come by never mind a male and female acid duet so for that reason it has always remained in my cd wallet.

5. Future Rhythm Foundation - Passing Through

As well as the New Aluminists stuff Glenn and I also collaborated with Scoper on our FRF project on Paper were (because of Scopers eclectic record collection/great sample library) we had a more disco, funk and jazz approach. This simple house track was influenced by the DJ Sneak and 83 West records we were playing at the time and is a sound that as a DJ I still have a lot of time for today.

6. Bubba and T-Bone - Bumpin for Love

Bubba and I put the 909 and 303 to the side for a rare excursion into cut and paste disco territory but the simplicity and great samples used here mean that it has a naïve charm to it and fits nicely with disco and house in the mix.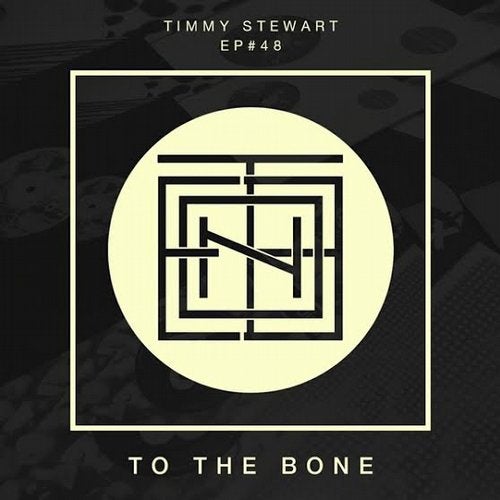 Release
To The Bone Pt 2