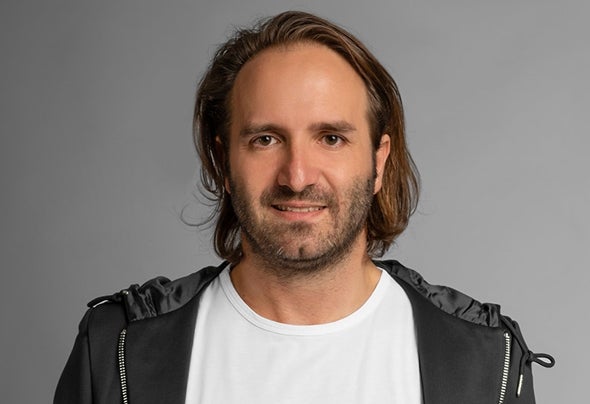 Producer, remixer and dj Producer of EDM such as: Big Room, Deep House, House, Tech House, has collaborated with Chris Willis on the song Make it Last , Flo Rida on the song Bam Bam and on the remix of Basketball
Has made the official covers of L'Amour Toujours by Gigi D'Agostino sung by the mexican singer Chela Rivas, Let Her Go by Passenger Since 2014 he has been one of the ocial remixers of the historic S&S label in Chicago owned by the producer Steve Silk Hurley, where he has had the chance to remix artists such as Ce Ce Peniston, Inaya Day , Jamie Principle, Shena.
He co-wrote and produced the original track Do The Dip for Ice Mc (an singer from the 90s who wrote the hits Think about the way and It's a rainy day) The Mysticage project
For Lounge & Chill Out music he uses the pseudonym Mysticage and has made ocial remixes for the German label Kontor Records of On the beach, Wicked Game, Wonderful Life, Let me be your Fantasy.
The track The lips of the sun produced for Armada Music has had 350,000 plays on Spotify and has been put on a number of Ibiza compilations. Dj Nick on Radio Company
Since 2003 he has been the main sound engineer at Radio Company and produces the radio shows: Energia 90, Power Mix Network 80, Dance Story, Un Sacco Belli, Reggaetown. At weekends he is a DJ in clubs and at open air events for Radio Company.