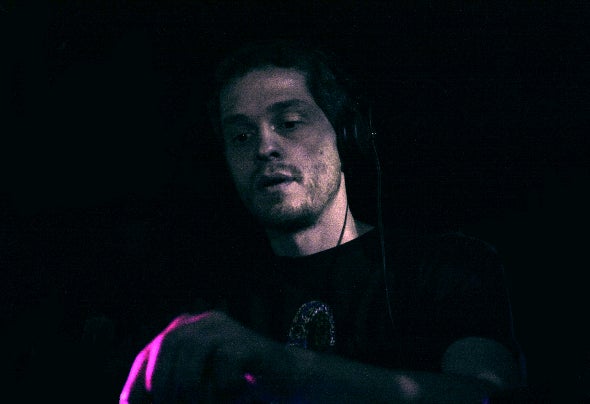 Oscar Vázquez (The Way Recs - Beatfreak - Electronic Colors) - Spain -
Born in Spain, is one of those mixers of Progressive House and Techno Progressive that always transport you through his energetic and atmospheric sets. All starts at the age of 17 when his interest step from just listening to electronic music to really take part in the exciting world of music, a fact that motivates him to buy his first Decks and mixer and so self-study and learn the art of DJ. In early 2000, Oscar wins a long residency at the legendary club R2 (Spain), where he finds a new appreciation for melodic sounds playing Techno exclusively with vinyls. 
In 2002 try the art of music production, this is where he finds his true passion, making his own music. His production sounds, which blend from Deep to Techno Progressive, have captivated the interest of several labels such as, Beatfreak, Doppelgaenger, Wasabi, Rpo Records, Particles, Univack, Lowbit, Dopamine Music, Balkan Connection, GWM, Mallam, Aegyptia, Per-vurt, Stereo Paradise, Suffused, Flappers.....in which it has been shaping an increasingly Techno-House Progressive style. This year he launch his own label The Way Records.
His works has been played and charted by artists such as Markus Schulz, John Digweed, Hernán Cattaneo, Marko Nastic, Nick Warren, Martin Garcia and other exponents of Progressive House. 
Oscar is part of the events "Electronic Colors" based in Madrid. Besides offering various gigs in clubs and festivals in Argentina (Bahrein Club), England (Left Fest), Austria, Croatia, Slovenia, Freshweekend, Lanna Club, The Bass Valley, Wipporwill, Valhalla, (BCN) 
It has also been a collaborator in various sections of radios such as, Off Radio (Radio 3 RNE), MixOne and GWM (Argentina), Proton (USA), Frisky (Canadá), Pure FM (USA), Audiothek (Germany).