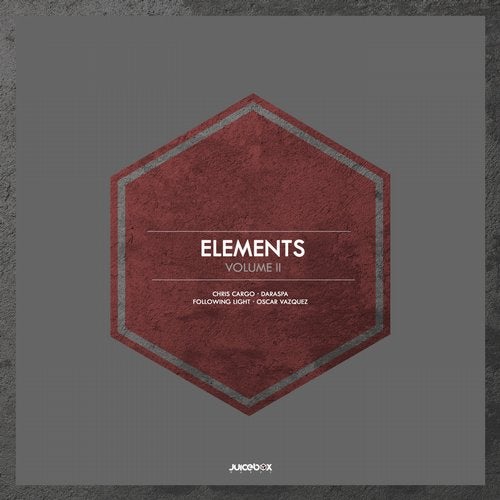 Hype
Our "Elements" series returns for it's second edition. We've called upon four artists that have been involved in the circuit for some time, some more than the others, but all with a certain edge, fire and original style that's pretty rare to be found nowadays. Please welcome Chris Cargo, Daraspa, Following Light and Oscar Vázquez for their Juicebox Music debut appearance.

First up is Patrick Krom, aka Daraspa, based in Amsterdam (Netherlands). Back in 2013, he launched his debut release on Sound Avenue, marking a monumental step in the right direction, and since then he's gone and released music on Agara, Soundteller, Northern Lights, KDB and a couple more heavy-weight appearances back on Sound Avenue itself. Here, he presents "Rain In Heaven", a throbbing and rhythmically hypnotic low-end driving piece, supported by a crisp and well-spaced percussive groove, chord-stabs, occasional piano riffs and a slightly detuned arpeggiated melody that makes its appearance in the breakdown.

Chris Cargo from Belfast (United Kingdom) is up next. Well known for his earlier work on Renaissance, Choo Choo Records and Method Records, music that had set a path for the current movement of melodic progressive house, Chris is back in action after nearly a decade of silence. Without wasting any time, he managed to get on Bonzai Progressive, Lowbit, Sprout, Soundteller and Clinique with some stellar releases. For Juicebox Music, he's brought in a gem in the form of "Crystal". A chunky and bouncy bassline sits along with the percussion-filled groove to carry the weight as shots of a crescendo melody get fired around. Pads slowly creep up in the background and a subtle riff joins in as they all converge in the end.

Hailing from Ponferrada (Spain), Oscar Va'zquez joins the pack with "Red Face". The Spanish DJ/producer made his mark through his heavy 'techno' inspired grooves with a touch of progressive soul to taste, landing him appearances on Balkan Connection, Lowbit, Particles, Golden Wings and RPO, to name a few. Oscar's "Red Face" is a standing testament to his crafted powerful sound, through the heavy drums, rolling bassline, looped atmosphere filtering in, the sporadic melody and the grungy vocal sample transitioning the phrases.

To close the second edition of 'Elements', we've called in Odessa (Ukraine) based progressive producer - Kirill Guk, better known as Following Light. Apart from running his own labels - Lincor, Dog and Man, Aeriform, Inmost and a few more, his productions have been showcased by Superordinate, Refined Tunes, Balkan Connection, Slideways and Saturate Audio. With countless releases under his belt, all oozing with quality, it's hard not to notice the talent. When Following Light sent across "Uthuruku", we instantly knew this was a bit special to let go. An aggressively modulated bassline launches the groove and as the percussion starts adding up, the track soon diverts into a more silkier territory through the nostalgically-gorgeous melody and soothing pads.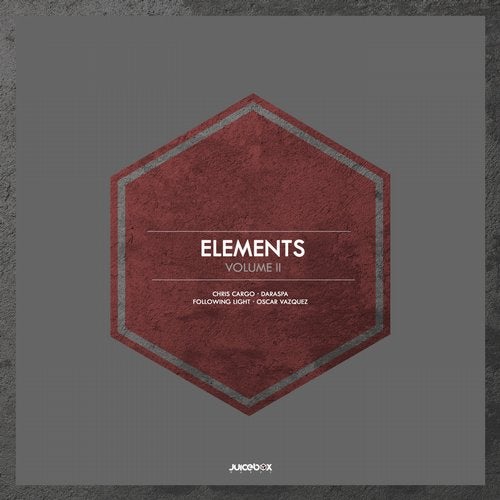 Hype
Release
Elements, Vol. 2