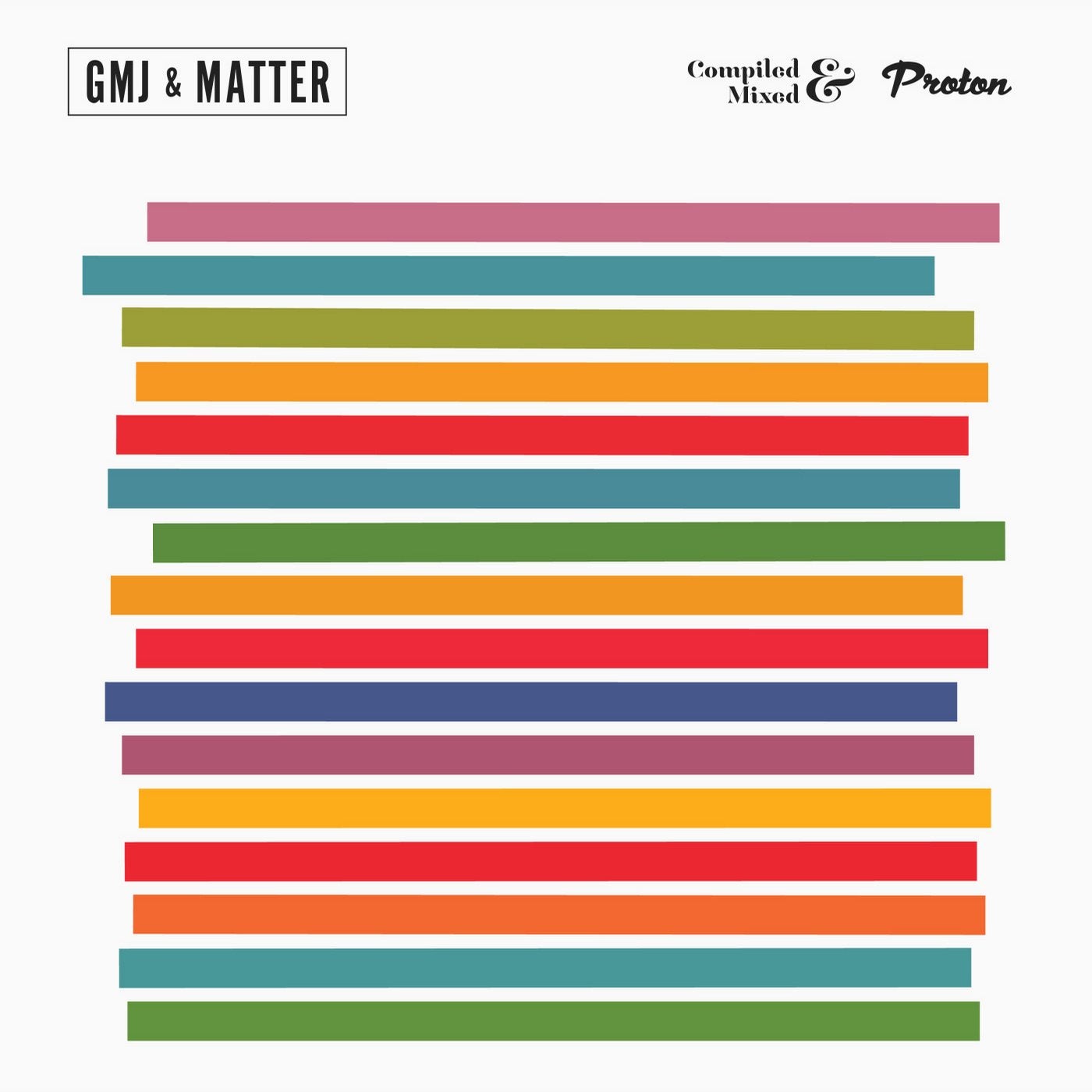 Formidable and hugely-respected artists in their own rights, Gavin Griffin and Matty Doyle have created a maelstrom of excitement with their GMJ and Matter production soubriquets. Both regulars on Proton Music with such well-received EPs as "Sovereign Reality" and "We Are Dust", the duo's combined musical talent has radiated across the underground dance scene in iridescent aural glow. With their "Superposition" and "Osmosis" EPs making the headlines over the past eighteen months, it is with genuine pleasure that Proton welcomes GMJ and Matter to the "Compiled and Mixed" series.

Regular DJ performances across both their homeland and the international circuit has ensured the pair are uniquely equipped to create mixes of outstanding quality. Furthermore, both are monthly regulars on Proton Radio with GMJ's "Future Memory" and Matter's "Ultra Sound" providing exquisite moments of sonic synergy.

Opening proceedings, Griffin's Part 1 combines a plethora of carefully selected deep cuts that include the likes of Sam Goku, Modd and Paul Kardos, carefully interwoven with the rich and velvety progressive textures of Retza's reworking Luc Angenehm's outstanding "Kaiserkraft" and original works from Matias Chilano and Andrea Cassino. GMJ and Matter's own "11 Moons" takes centre stage in the 60-min tapestry while GMJ's solo remix of Matter and Universal Harmonics' "Acacia" shines further light on the duo's individual talents.

Following his countryman's lead, Part 2 is orchestrated by Matter. Revelling in the deeply rhythmic foundations and sumptuous melodic treatments that have become a staple of his own work, a smattering of Matter's own productions are present here as the Trilucid variant of "Pronoia" for Proton Music is blended with remix work from Matias Chilano and Imran Khan, before Doyle's headline-grabbing remix of SEQU3L's "Timelapse" holds sway against other original work from Michael A, Simos Tagias and Cid Inc. GMJ's "Push Through" is a nod to his production partner's solo talents before the ethereal vocals of Tim Penner's "Lost Again" close out proceedings with a Dimuth K reworking.
Compiled & Mixed
Top Ten Tracks
1

2

3

4

5

6

7

8

9

10