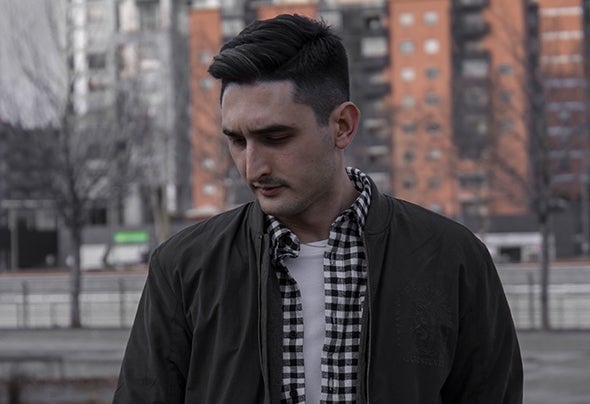 Robert Stroescu a.k.a Davstr3k it's an electronic music producer born on 25th February 1994 and based in Turin, Italy. Graduated in the food processing industry, he currently has an ongoing career in this branch; He has been always fascinated by music, since his childhood and over time he had grown an artistic soul. 
At the age of fteen he discovered electronic music and started to study every night by himself piano notions, software and instruments. Passion and the right inspiration from other great artists have brought him to the creation of Davstr3k.
All the love for his family, country and all the circumstances that rise emotions in him are entirely turned into mistic notes and innovative sounds. 
In 2013 he launched his own indipendent label, where have been released various albums and collaborations with Noizx. 
With the last EP "Polar" launched on Dialtone Records, Davstr3k's 3 mystic songs were remixed by artists like Shuns, Erdi Irmak and Zoi (Ca) Nowadays Davstr3k is looking for new horizons and progressive sounds, yet preserving that melancholic style, which is his main feature.