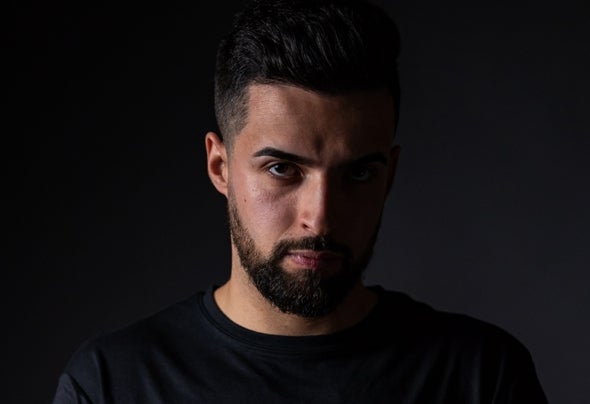 DJ Pitts achieved his passion for electronic music at 14 years old he begun to listen the radio show of one of the best respected and well known DJ's in the world - DJ Vibe - which inspired and lead him to start approaching the art of djing in 2010. 
He discovered a serious passion for "underground" dance music and trying to show his friends his passion and his musical culture he managed himself to play in the most renowned clubs of his hometown (NB Club, ICE Club), played two consecutive years on SoundWaves Beach Festival (2012,-2013) sharing booths with great featured names on the electronic music scene. A year after (2011), maintaining his desire to share what he plays he created his own podcast series on Mixcloud releasing every month a new dj set with his picks. His mixes started to get some impact on social media so he got invited to record an exclusive mix to the best electronic music radio station in Madeira (Portugal) - Antena 3 Madeira - and since then he has the privilege to regularly broadcast his mixes on the radio at the "Unleash the Groove Radioshow". Going a level up, in February 2017 he decided to start producing his own tracks and founding his own independent music label "898 Records" which is now established releasing constant music. 
Throughout the years he continued to play in parties mostly on his hometown, achieving a monthly DJ residence at ICE Club, biggest club in Viseu. With tracks signed in labels such as Klinik Room Recordings, Spliced Vinyl Recordings or Datagroove Music and music supported and played by Chris Liebing and Richie Hawtin, DJ Pitts is an artist in constant development and always on the run to mark his position in the electronic music scene.