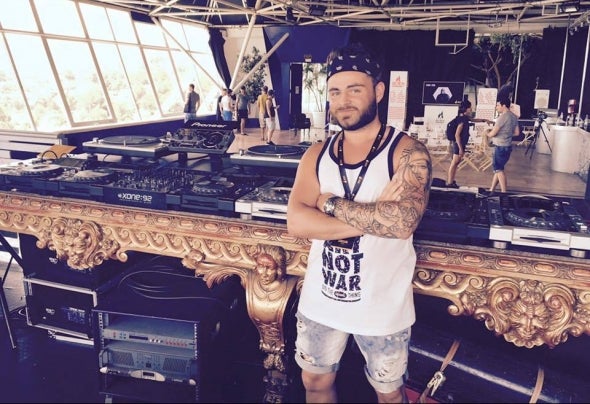 Jorda Luigia has been performing for ten years in many clubs in France and foreign countries.
 Supported by Burn Residency Ibiza & Carl Cox. 
His track : Jorda Luigia - Low Acid (Original Mix) is the official anthem of the Pacha Ibiza Opening 2018.
 Finalist Top 3 Burn Residency Ibiza 2016 (More than 50 000 Candidates). 
He mix with artists such as :
Carl Cox, Luciano, Uner, Dubfire, Laurent Garnier,
Amine Edge & Dance, Darius Syrossian, Mat. Joe, Philipp Straub... and sign on the labels Jango Music / UndGrdMusic & Pacha Ibiza Recordings.
 Guest in countries like USA, Belgium, UK, Spain...
 Performed Guest in famous clubs such as :
 Privilège Club (Ibiza), 
Sankeys Club (Ibiza), 
Ibiza Jet Pool Party (Ibiza)
, Cap'tain & Zoo Club (Belgium), 
L'Aura Mayfair (London),
 Chic & Deluxe & Pacha (Spain),
 Queen Paris & more 100 Clubs...(France), 
Stefano Forever (Saint-Tropez), 
MICS (Monaco),
 High Club (Miami),
 Eden Club (Ibiza), 
Pukka Up Boat Party (Ibiza)...