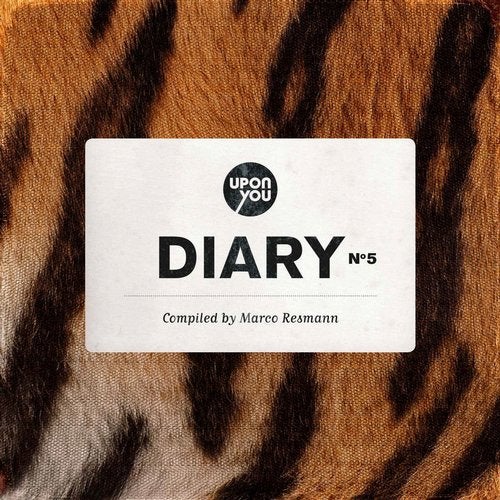 Another exciting year has passed since the release of our last full-on Upon.You label compilation and it's time to look into our Diary again, unveiling a full-on package of 20 previously unreleased tracks brought to you by the Upon.You-family and friends, a selection that concludes a great 12 months period in which the Upon.You sound made waves on dancefloors all over the globe. Not only have our artists played in venues and festivals spread over several continents in the past year, we've also set up a wide array of Upon.You label nights in venues all over the place, possibly released more music than ever and put out the first artist album in the label history in 2k15 more than one good reason to call this an amazing year for all of us.

Picked and selected by the steadily touring mastermind Marco Resmann Diary No. 5 includes tunes produced and crafted by label stalwarts as well as more recent additions to our artist roster but also introduces some fresh and exciting talents who're about to contribute to the Upon.You label sound of tomorrow.

But for now... let's get in to the music.

The opening slot goes to LoYoTo and their Sunking in which Cle and Eva Be once again prove their love for all things dubby and floating in contemporary club music deep, intelligent and beautiful as DubTechno can get in 2k15.
Next up from Cape Town, South Africa we have Mr. Floyd Lavine and his track Emperor & Que. His second contribution to the Upon.You catalogue after making his label debut in March represents the deeper side of TechHouse, builds up slowly and serves some intense lectures alongside thrilling twists perfectly designed to set the crowd in motion.
Knowledge Is Free is quite a statement of a track crafted by the production team Haiku575 & Luca Saporito which will brighten the hearts of all digital natives whilst played out during sexy late night sessions in underground venues all around the globe. A message that unites people, like music does.
Geneva-based producer Quenum dreams an Eleptical Dream, a beauteous, free floating fusion of technoid abstractions, 'troity moods and a conceptual attitude all brought together on top of a pounding drum foundation and revitalizing the concept of TechnoJazz to a stunning result.
Another team at the controls are Mario Da Ragnio & Jonathan Kaspar who are serving their bubbly Playground to all those loving their TechHouse with an acidic twist. A tune energetic and steaming hot in terms of combining raw, jacking Chitown-reminiscing energy and contemporaty production values.
Upon.You stalwarts The Cheapers are catching some Big Fish here, hyping crowds with a tense peak time tune incorporating alarming string arrangements, lots of glitz and one of the most bodacious, siren'esque three note killer motifs ever. All hands up in the air for this one!
A new addition to the roster is Marcus Sur who's rolling out the hypnotizing Kubla Khan for all those loving things stripped down, pumping, highly functional and with a technoid twist. With a clever build up and a double climax this track is about to be loved by punters worldwide.
Ominous is making his Upon.You debut with Honopu, a playful and detailed tune coming in from the deep end of spectrum taking influences from both Minimal Techno and bleepy, artificial Intelligent Techno. Linking up these styles results in a fascinating, ever spiralling journey into sound that cannot be missed for a reason.
Gunnar Stiller who compiled the 2k14 part of our Diary-series pays homage to the Bleeps & Clonks era with his massive tune Go The Flow bringing us abysmal bass attacks, killer stabs and an uberly seductive sex drive for the ecstatic raving crew. Maximum energy on fleek.
A fresh face on the scene is Eins Tiefer who're adding their Arpagon to our Diary - a bass heavy, sawtooth-induced Tech monster for late night underground raves in large industrial warehouses. This one needs space and a huge rig to fully unfold for sure.
Frenchman F.E.X. explores fast paced, banging tech territories with Angel Sigh which fuses reverberating drums, sharp hi-hats and uplifting stabs as well as epic ethereal strings for maximum dancefloor impact. You won't see any Techno tune better than this being released these days.
Upon.You-mastermind Marco Resmann teams up with Mz Sunday Love for his Where Are You, a dark'ish, sexy and mysterious affair for lovers and those to be, a deep and tempting, hormone-dripping anthem for all creatures of the night.
Hailing from Switzerland is DJ Le Roi who's bringing us utterly lovely piano action in Botafoch, a tune as dreamy, romantic and melodious as things can get on a TechHouse floor and probably one of the most emotional closing tunes of the year.
Mass Digital are on Rotation with their contribution to this compilation and will be loved by punters and DJ's alike for their highly functional approach, lush bass work and loose tribal vibes as well as their huge, off-kilter synth sweeps and spiralling sirens. This one's for the small hours.
Riding on a hot House tip with a latin'esque percussion twist David Jach is Losing Control here, combining ravey stabs, rolling drums and detailed filter works for ecstatic crowds and heaving venues vibing off to a energetic variation of a classic musical recipe that has been proven and tested since the early days of electronic club music.
Data Loss is the most horrific thing in the digital age but Pascal Hetzel's tune of the same name is nothing horrific at all. Sweet analogue chords and a nice, slightly Acid-infused Chicago-vibe turn this one into a must for all dancefloors dedicated to deeper grooves.
Greek producer Echonomist flys From Venus To Mars on a spaceship fueled by heavy basslines, crystalline sounds and cinematic synth improvisations bowing down to early electronic producers of the PreTechno-era as well as to the masters of 'troity complexity. A space opera for well-educated dancefloors.
The Italian duo Fideles and their track You're Too For Me do explore anthemic vocal territories here, serving an epic intro sequence leading into a thrilling monster of a House tune that's about to unite big room crowds and underground punters under one groove. It cannot get any sexier than this in terms of vocal-driven electronic dance music.
Another Italian import is Acirne and her track Morla is nothing short of a massive roller dedicated to all DJ's and clubbers who're in for a more functional attitude throughout the darkest hours of a proper night out when all they need is provided by melancholia-induced strings and a sparkling synth sequence.
Finally Berlin-based Frenchie Bloody Mary teaches us that it's important to Make Space In Your Life by amalgamating deep, blurry, Ambient-reminiscing chords, spine-tingling Spoken Words and precisely banging beats, catering an instant classic in terms of floating, high quality Trance music. Magnificent and timeless.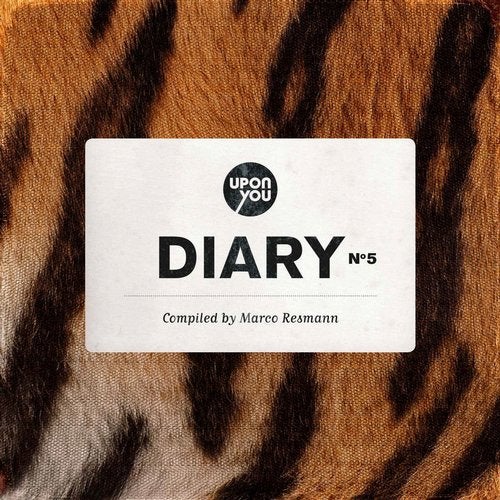 Release
UY Diary No 5