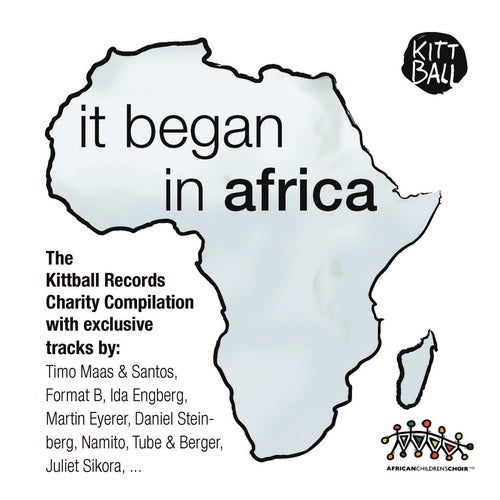 Release Date

2009-12-01

Label

Kittball

Catalog

KITT0013C
Of course, when thinking of DJs, everybody has a clear idea of what kind of life they live. They are flown in to their gigs, they stay in luxurious hotels, and are invited to dinner & drinks on the house. The cheerful club goer that keenly follows their every move celebrates them in a very generous way. As a matter of fact, there is nothing to be said against this way of life. However, in our fast-moving lifestyle we should not forget the people on our planet that could live for months or even longer from the money we spend at one of our club visits.
The dance music scene frequently uses African influenced music and rhythm. Sampling vocals and percussions of African origin often help DJs to achieve huge success with their tracks. Meanwhile the political situation throughout the world is reaching an ever-growing imbalance from which the poorest are made to suffer. Especially in Africa, children have it very hard. They are growing up in an environment that offers poor resources and are exposed to a life of inhuman circumstances. No education, no medical care and worst of all, not enough to eat.
In order to support these children and to aid their fight against poverty, the charity project It Began In Africa was set up by Juliet Sikora and Tube & Berger. Together with other artists from the dance music scene they want to help raise money for the organization The African Childrens Choir.
In cooperation with The African Childrens Choir, 18 artists made their own interpretations of the original songs from The African Childrens Choir. All profits made from the sale of this compilation will be donated to the choir and their further projects; i.e. building schemes, the founding of nurseries, and schools to help children get away from a life on the streets.
With this project we sincerely hope to be able to support the children of Africa and empower them so that one day they will be able to help themselves.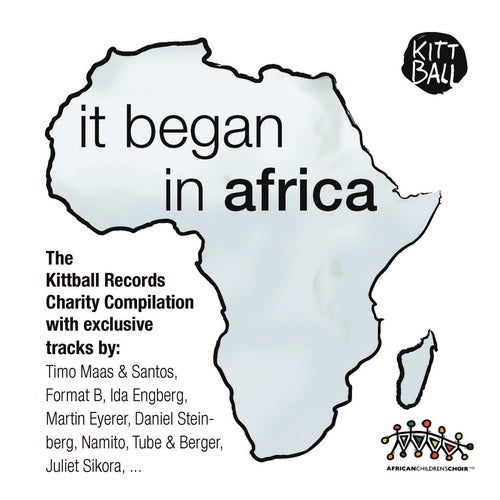 Release
Kittball Charity Compilation It Began In Africa
Various Artists

Release Date

2009-12-01

Label

Kittball

Catalog

KITT0013C