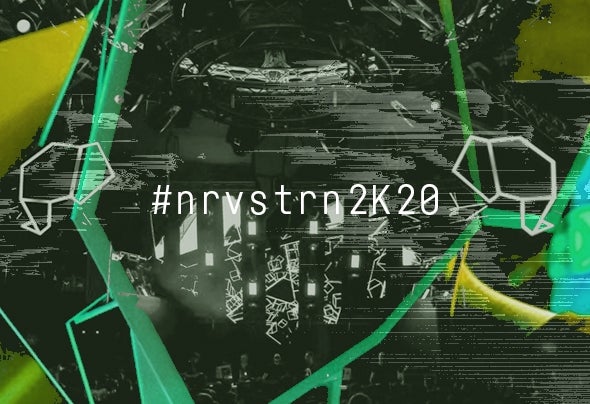 Gaetano Moro and Michael Antley, born in 1983 and 1989, inuenced by funky sounds and percussive rhythms, begin their careers since they were very young in Naples of the 90s, one of the most important squares of House music, playing in some of the most important Neapolitans venues like the Club Partenopeo, Joia, Mela, Kiss Kiss and Teatro Posillipo. 
The two energetic and charismatic artists come together in 2013 and establish the NerveStrain brand, a 360-degree project characterized by a continuous search for sound and which aims to create their own identity within the current international record market. Their brand has two main characteristics: the origami elephant, the mask of their live sets that refers to the power and majesty of the animal, to music thanks to its big ears and to the club with the use of origami, and from tracks from the House and Tech-House rhythms that reflect their personalities and manage to involve the audience on the dance oor in their parties. 
From the beginning of their project, NerveStrain can boast important collaborations with both Italian and international artists including Simioli, The Cube Guys, Paggi & Costanzi, Glovibes and important labels as Cube Recordings, Instereo Recordings, and so on... .
 Their first tour "The Elephant's Path" touched more than 40 Italian clubs and went them up to the Sankeys of Ibiza for the Blackhode party and to the Ministry of Sound in London.
Their new tour "Elephant Scream" has already touched more than 20 Italian clubs including QI Clubbing in Brescia, Isola Beach in Porto Cesareo, Donoma in Civitanova Marche, Praja in Gallipoli and will also take them back in important international venues.