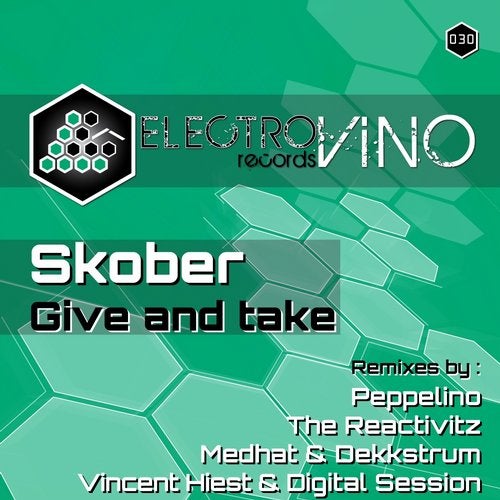 Electrovino Records is celebrating its 30th release!

For this occasion, we are pleased to once again invite the Ukrainian artist Skober with his stunning original mix under the name of Give and Take.
Perfectly reflecting his technique, this track provides an interesting sound of techno. Give and Take is a captivating piece of work and the groove will warm up a dance floor immediately.

In order to honor our 30th release and put together an excellent package, we have appealed to well known artists to remix this masterpiece. They all have joined the ranks of the artist list of Electrovino Records.

Medhat & Dekkstrum, the talented British techno duo and owners of the famous sub:Merged label have given us an outstanding remix. Indeed, their well structured reinterpretation is explosive, which will be a great asset during your Dj sets to bring the house down.

Peppelino, the brilliant Hungarian producer who no longer needs introduction has offered an impressive rework as well. His version of Give and Take exudes energy with an awesome atmosphere in his characteristic style and the result is absolutely superb.

The Reactivitz, the booming French artist signed on famous labels such as Toolroom, Phobiq and Funk'n Deep to name a few. He has totally taken over the original mix with an astonishingly powerful and uncompromising rhythm. It is the kind of track, which will cause the speakers to rattle.

Vincent Hiest & Digital Session, the two homemade French artists have also worked on this track in their own manner whilst also fully respecting the original mix. They have revisited Give and Take in-depth and regular as clockwork in order to make the techno lovers go mad.

Enjoy the music with Electrovino Records!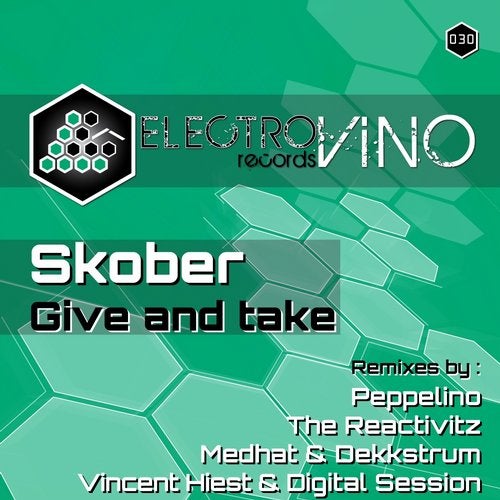 Release
Give and take