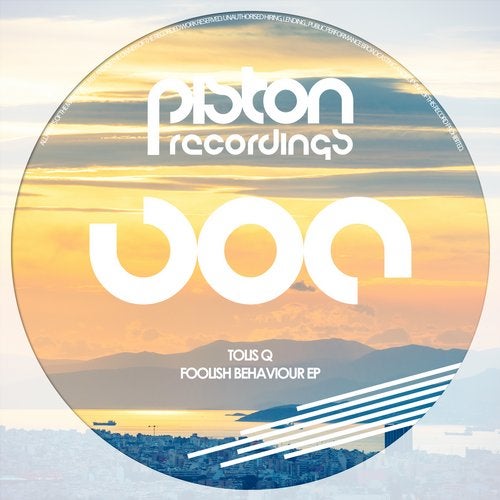 Athens, Greece based Tolis Q aka Apostolis Palantzas debuts on Piston Recordings with the superb three track EP entitled Foolish Behaviour. DJ, producer, remixer, label owner, party maker and entrepreneur are just some of the ways to describe this hugely talented artist. His love for music is transparent through his devotion to his calling, the reward comes in the shape of success having produced and signed tracks through his label Quantized Music which have been supported by some of the world's cream of the crop. Regarded all over Greece for DJ sets bursting with euphoria, style and attitude, always unleashing his potential with powerful dance floor sessions that serve as both unique and unforgettable experiences. With a full discography of productions, collaboration projects and remixes to his credit, Tolis' brand of sound delivers sultry grooves, pulsing deep baselines, and intensely energetic tracks that work magnificently in the hands of DJs as well as big sound systems to the swankiest of lounges all over the globe. Delighted to have him on board at Piston.

Foolish Behaviour intros with a pumping kick drum and shuffling hi hat combi alongside a cosmic sounding synth FX. A superb, bubbly bassline comes through to set the groove alight and get the asses shakin' on the floors. Cool vocals litter the sound as that bassline intensifies and the rhythm is let loose. Dirty bass stabs come through and on the break a raucous guitar riff dominates before slamming us back into full on mode for the duration. Excellent stuff that is a must for any party.

What's Your Name sets out with a classic kick and hi hat combi to get the feet tapping. Cool FX join in creating a dynamic sound before a thick, bouncing bassline dominates. Littered with one shot vocals, the track has a superb club vibe that will definitely rock the floors. The break throws up a fantastic analogue style bass that just oozes tech house flavour. An absolute must have that will not disappoint.

Into This intros with a punchy kick drum and sporadic percussion layout. A deep, rumbling bassline soon follows and we find ourselves locked into a raucous tech house groove. Cool vocals are spread out as metallic percussion hits keep the rhythm flowing nicely. The bassline is king here, it powers the groove effortlessly, making you move. Top notch stuff that will definitely turn a few heads.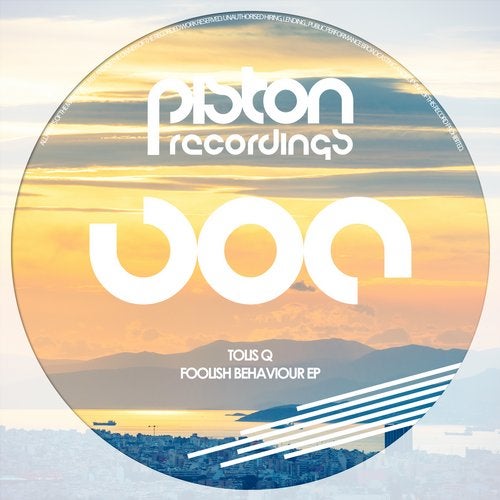 Release
Foolish Behaviour EP