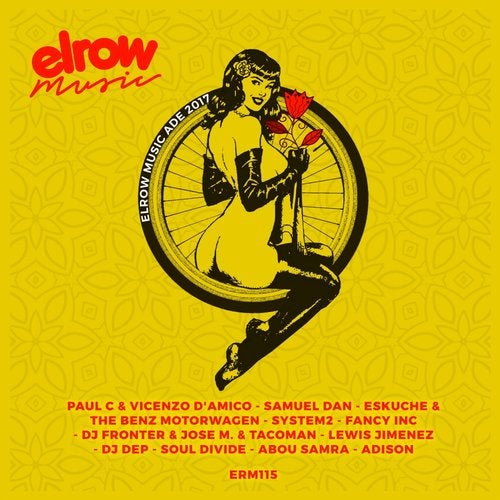 Release Date

2017-10-16

Label

elrow Music

Catalog

ERM115
October has come! Another Ibiza season is finally over. We've seen big changes in the island scene, big legends gone, new players in tha house, but one thing has been steady: elrow Music's delivery of big bangers. Almost in autumn, all the attention goes now to Amsterdam, where the electronic music industry is going to hold its larger meeting of the year: ADE. Amsterdam Dance Event is here and we, at elrow Music, want to celebrate it big time with yet another compilation, championing the best sound of the genre so far. This 'elrow Music ADE 2017' is charged with pure tech-house energy, and some of the most interesting tunes you're going to hear in the Amsterdam meeting.

The comp opens up with 'Keep On (Original Mix)' by Paul C. & Vincenzo D'amico, a debuting pair at elrow Music, who have delivered an energetic and steady mix, with a mysteriously interesting vocal line. Then, we have 'Never Alone (Original Mix), by Spain's Samuel Dan, a strong tune with an amazing synth line, very melodic and with a sexy vocal line along, perfect for peak moments in the floor. We must also highlight System2's 'I Don't Like It (Original Mix)', a track that resumes perfectly elrow Music's line of releases of the past year: a strong bassline, great transitions, and a magnificent vocal hook, perfect for tearing up dancefloors. We also have 'Los Pollos (Original Mix)' by Britain's Lewis Jimenez, a steady track, with a perfect tech-house groove, with a truly interesting, sexy and mysterious male vocal along the track, perfect for transient moments in the floor, that will surely keep the crowd hooked to the session. Then we have DJ Dep's 'Hidden Skills (Original Mix)', a track with a very clear techno inspiration, but with the playful vocal vibe that you'd expect of a elrow Music track: strong, steady and full of energy. We then arrive to which is, without a question, the big highlight of this comp: AbouSamra's 'Emre (Original Mix)'. The Spanish DJ and producer brings an exotic extravaganza of tech-house, with an amazing progression, well placed FX and an outstanding exotic and dark vocal line, that will tear apart every dancefloor it lands on. The compilation closes with Adison's 'Get Twisted (Original Mix)', a wonderful closing track with a lot of energy, a strong, techy percussion and some interesting FX.

All in all, elrow Music is bringing another great set of bangers for this ADE 2017, that will surely be heard in many appointments during Amsterdam's electronic music's big week. Stay tuned for our plans during the week!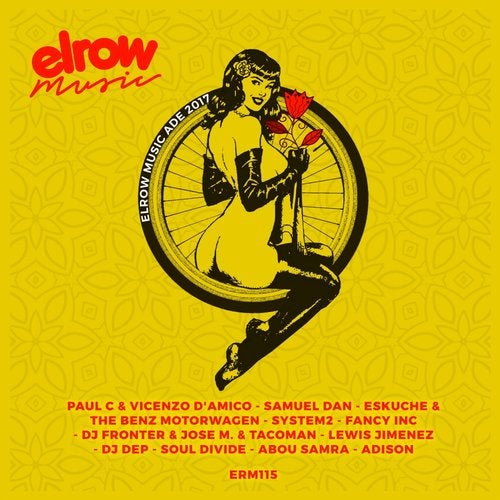 Release
Elrow Music Ade 2107
Various Artists

Release Date

2017-10-16

Label

elrow Music

Catalog

ERM115