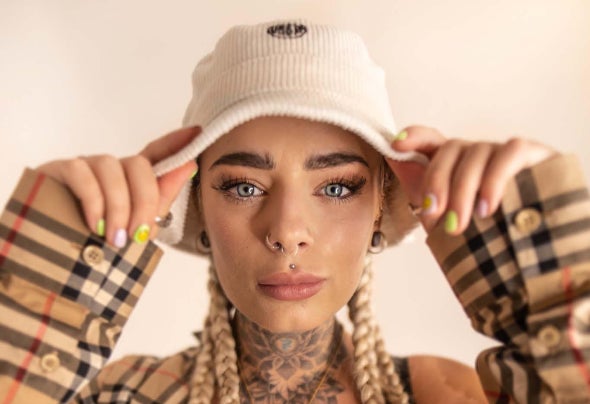 Refusing to conform to the norm and never following the formulas that work for others, there are already glimpses from the early stages of Fleur Shore's career that she is very much an artist leading from the front.
 The depth and breadth of her musical knowledge are years ahead of her junior. Acquiring a record collection from an early age that exuded the magic of the late '80s and '90s, this period of experimentation is present in both her sets and productions. From Slick Rick to Bill Withers, and Salt-N-Pepa to Ms. Lauryn Hill - Fleur's sources of inspiration knows no boundaries. 
 Fleur's productions ooze infectious basslines, captivating vocals, and an investment of passion to resurrect the sounds from yesteryear with her own unique twist. Her "The Evolution" EP on Yaya's Tamango reached #1 on Beatport, as well as numerous other top 10's. 
As a DJ, her appreciation for the art of the warm-up set, technical ability, and approach to playing differently secured her a residency at Birmingham's clubbing institution Lab11 for flagship underground party TRMNL. 
 She emerged from the paramedic with an arsenal of productions that she unleashed at Fabric, The Warehouse Project & Ushuaïa. Her demos were picked by up The Martinez Brothers & signed to their Cuttin' Headz imprint, so it's safe to say the next few years and beyond look extremely promising for this talented young artist.