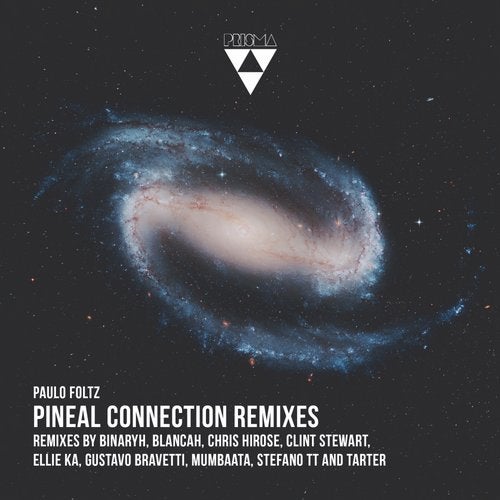 In December 2017 Paulo Foltz released his first album, 'Pineal Connection', with a futuristic vision and addressing topics such as pineal gland, flow state and metaphysics. The album reached the ears of Richie Hawtin, Pan-Pot, Raxon, Clint Stewart, Blancah, and other great artists, projecting Foltz as the new Brazilian exponent in the world's techno scene.

Such repercussion qualified him for a second album: 'Pineal Connection Remixes', having the original tracks reinterpretated by established artists, varying between different strands of Techno, Minimal, Breakbeat and Electronic. Such diversity of genres present in this work highlight even more the scope of the original tracks.

The kick-off of the remix album is given by Paulo Foltz himself with his rework of 'Mental Scanning', originally an intro that is now reborn with a steady and dance floor oriented groove, but which strongly maintains its intergalactic timbre. Then, the Binaryh duo brilliantly combines lush layers of melodies with a vibrant rolling bass in their version of 'Pulsar', followed by our queen Blancah with her magnificent Remix of 'Dimensional', leading us on an ethereal journey accompanied by a beautiful sound design!

Chris Hirose applies the original melody of 'Time' to an absolutely seductive groove, coupled with powerful effects of breathtaking synths and breaks. Next, the berliner Clint Stewart adds drum elements and a massive bass line to 'Teleportation', in an even more hypnotic version!

In 'Peace', Ellie Ka give us with her own ethereal vocals, adding even more feeling to this exciting journey through soft pianos and an engaging bass line. Gustavo Bravetti applies his technological minimalism to the original title track, 'Pineal Connection', affectionately reworked with several granular elements, bringing adrenaline and euphoria to this very innovative interpretation. The Mumbaata duo puts all their luggage and musical vision into 'Hologram', and the result is a hitech and analog breakbeat, just great!

Finishing the album, we raise the bpms of the tracks, with the versions of Stefano TT for 'Soul Rest', featuring a hypnotic techno with strong acid influences and metallic atmospheres, followed by Tarter, who closes this work with brilliance by mixing the original textures of 'Immersive' with a crude groove, which works really well within the created landscape.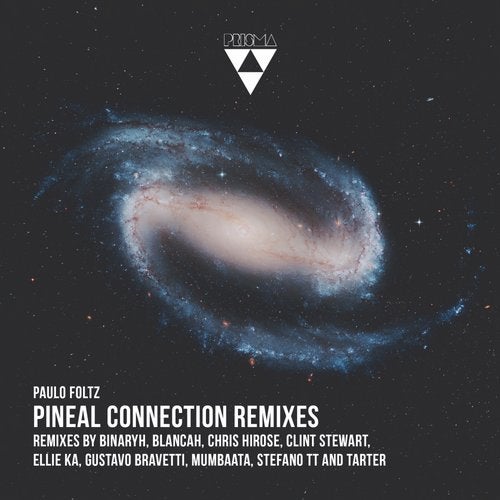 Release
Pineal Connection Remixes