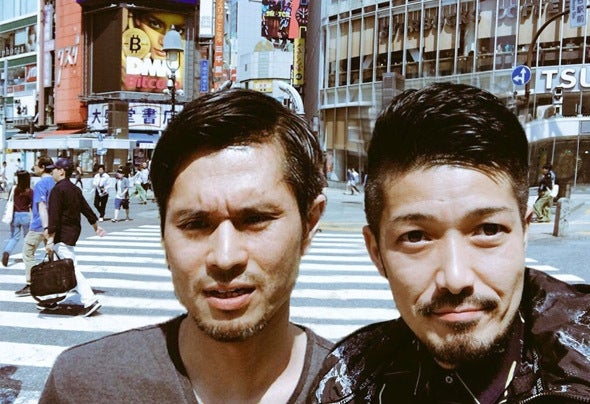 Siguiente Tecnologia 
Formed in 2014 by DJ Esaki and DJ Sho We are always in pursuit of an ideal groove, and are continually creating sophisticated tracks spanning multiple genres: Deep House, Tech House, Techno... at "Studio 303" in Hakata, Japan. -DJ Esaki-
Following his brother's example, in 1994 he bought a turntable and began to DJ at the age of 16, influenced mainly by Hip Hop. Gradually he drifted into European dance music, which finally pointed him toward House music. His two-decade journey through a varied musical landscape is now reflected in delicate mixing and solid compositional technique, inviting the audience into a deep groove. -DJ Sho-
Raised by musician parents, he purchased his first electronic synthesizer at the age of 17. Building on the musical foundation obtained from his early environment, he next mastered the theory of digital sound creation, and over the ten years up to the present, he has created a corpus of his own music. He also implemented the equalizing technology required to mold each sound and track into the final form that he desires. From the Disco and New Wave music of the 80's to the House and EDM of today, he has witnessed the evolution of digital sound and music creation from its dawn until the present, and his musical influences are correspondingly wide.