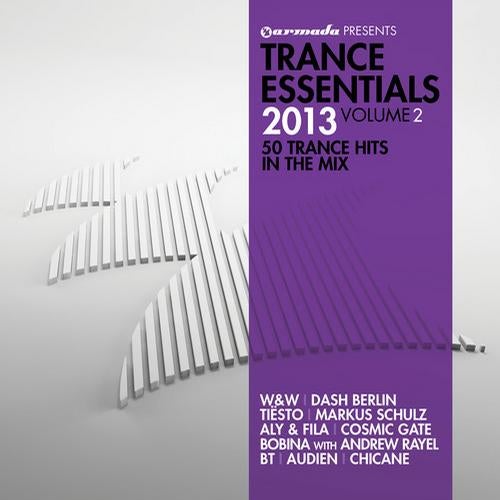 Marking the highlights, the hits and the must-hears, is the beloved 'Trance Essentials 2013' series. The second volume of 2013 awaits, bursting with no less than 50 trance tunes of the season. Completing the music collection of trance fans with the tunes of Tiesto, W&W, Andrew Rayel, Orjan Nilsen and many more, this one gathers all of today's essentials and future classics.

Trance music and its scene are ever-growing. Touching base on US territory, conquering the North and South-American countries, rocking the Asians, moving the Aussies, and never forgetting about the magical place it all started, Europe, trance music is bigger than ever before. With today's house and progressive music incorporating many elements of trance, it's taking the world by storm. Those who want an introduction to its current highlights and classics, should press play on 'Trance Essentials, 2013 Vol. 2'

50 tracks, big tunes, anthems and tunes that rule the dance floor. Tracks by rising talents and renowned names, from the sounds of Markus Schulz, BT, Chicane and Paul van Dyk to Shogun, MaRLo, Max Graham, Cosmic Gate and more. These are the Trance Essentials!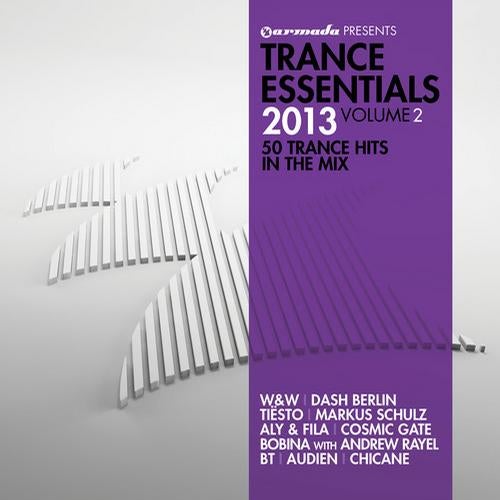 Release
Trance Essentials 2013, Vol. 2 - 50 Trance Hits In The Mix