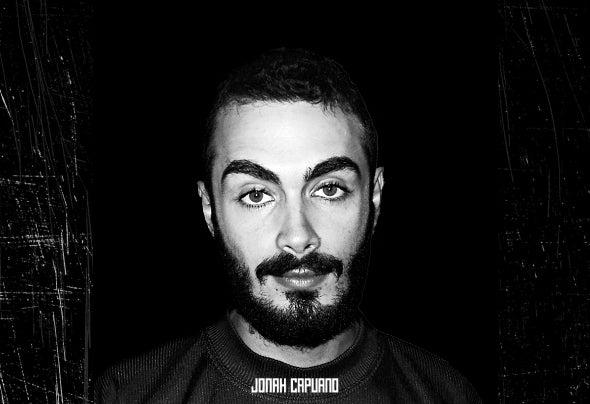 JONAH CAPUANO is an Italian electronic music producer located in the Netherlands.
Born in the city of Naples in 1995, he was fascinated by music in all its forms from an early age. He began very young studies in sound manipulation to strengthen his production techniques up to get to the ultimate total experimentations. As a sound artist, he focuses his tracks with a particular style, recognizable rhythm and fusion of electronic sounds and instruments from all parts and epochs of the world all under techno key. Each album released, started from a place, an emotion or a repeated sound impressed in the mind.
Always looking for inspiring sounds, Jonah Capuano makes experimentation his Achilles heel, passing by melodic notes and engaging to distorted sounds and industrial rhythms Always on the move, from Italian clubs to raves and Dutch radios, wherever music is made, whether it's a factory, a square or a beach is always proud to dedicate to every place a set that suits it. Valerio capuano, his registry name, known in the past as 'Met slape' 'Valerio Kapuano' or 'Vale capuano', launches in 2019 the project Jonah Capuano after having decided to dedicate his music and his own art name to the person who dedicated him the passion of music since childhood, with the promise to express as much emotions as possible in their own sets and sound.