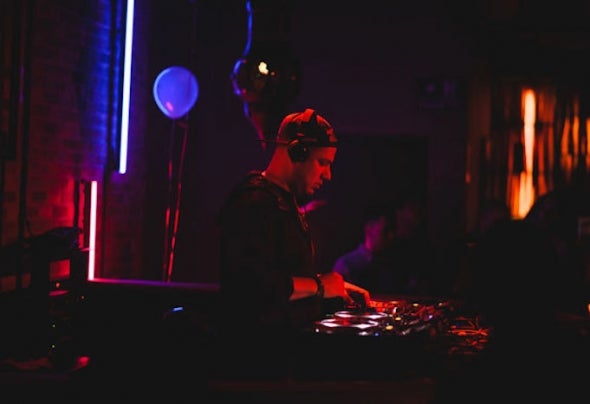 DMB was born in San Jose, Costa Rica in 1984. He is a Techno DJ, producer and also remixer. 
Started DJing in 2009 at many clubs in Costa Rica.
Started producing officially in 2014 after learning a lot about how Ableton, Reason and other DAW's works. DMB always stands for Techno, on the darker side of the musical spectrum. He has released his music on well-known labels such as Layer 909 / Eclipse Recordings / Hybrid / Pitch Perfect / Blue Monkey / Codein / Gain / Black Kat / Reflekt / Frequenza / Hardwandler / Labrynth / Fresh Cut Label / Oxytech / NGRecords (New Generation) / Subwoofer / Dark Smile / Spliced Vynil / Finder / Black Drop, reaching out some important wins on Beatport charts, such as several #1's in Hardcore Hard Techno releases chart. His tracks and DJ sets are journeys between darkness and lightness, far away from today musical mainstream. He is a truly Techno Lover. Influenced by big and talented Techno artists such as Marika Rosa, Christian Varela, Umek, Piatto, Popof, Spartaque, Angy Kore, Spektre, Capriatti, Carola, Fat Boy Slim, Hawtin, Niereich, Beyer, Giacomotto, Jay Lumen, Loco & Jam, Chris Liebing, Christian Cambas, Marco Bailey, Jeff Mills, Hackler & Kuch, Steve Shaden, Pappenheimer, Axel Karakasis, Superstrobe, Alan Fitzpatrick, Paganini and many more.