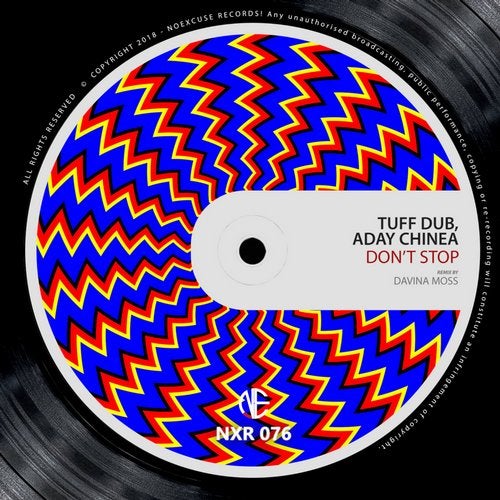 Next up on NoExcuse Records, we have Tuff Dub & Aday Chinea's 'Don't Stop' EP. We also have the delight of Davina Moss on the release too via way of remix duties.

'Don't Stop' opens up the release with serious amounts of energy, an uplifting groover with ample amounts of personality and attitude. The duo has delivered a strong and captivating bass melody, then wrapped it in impeccably robust rhythmic elements. The drums are tight and punchy, the percussion is swung and makes you move and the synth elements are just the right amount of in your face.

Davina follows up swiftly with her rendition of the title track, keeping the tempo alive but presenting a grittier alternative to an already blossoming original (just as Davina does). Her reputation for making raw, driving tech tracks with an emphasis on great melodic structures certainly hasn't preceded itself with this track at all!

'Comin' rounds up the EP, a bouncier but equally as robust number. Retaining the focus on high-energy modern tech house, bulshy basslines and slamming drum work; it closes the release of in the same way it started (giving you little choice but to get on your toes and move with it).

Tuff Dub & Aday Chinea's 'Don't Stop' EP featuring a remix from Davina Moss, is proudly presented to you by NoExcuse Records.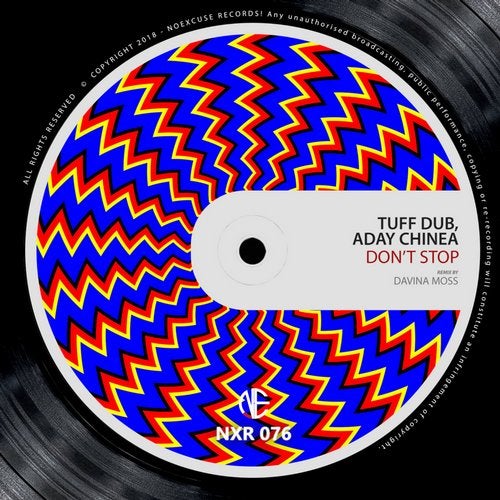 Release
Don't Stop