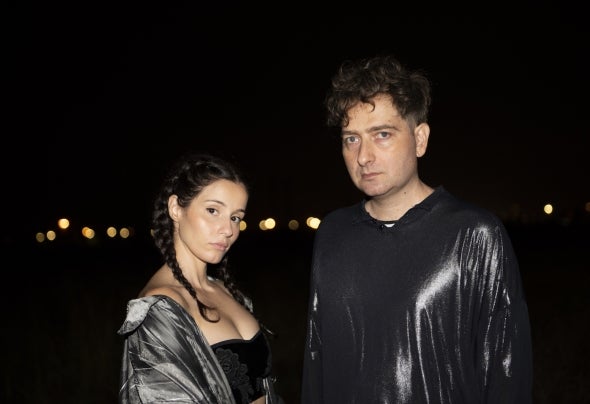 Underspreche are the Italian duo of Marika Della Torre and Simone Campanile. Together they produce music that deftly balances emotion and multiple world influences with a tougher edge dedicated to the dancefloor. It's easy to hear the diverse background both members have grown from in their music. Simone, a seasoned DJ and music collector for over 20 years also studied music theory with a particular emphasis on African and Indian methods of composition. Marika, raised on a diet of classical and opera music has always possessed a deep love for singing, writing and poetry. When the pair met over 10 years ago an immediate bond was formed and Underspreche was born. 
Counting Keith McIvor of Optimo fame as an early admirer, the pair would begin to release music via his imprint Optimo Trax. First heard on a split 12, their EP Subterrenus would come in June of 2016 followed by their debut LP that December entitled "Invito Alla Danza". Since then Underspreche have gone on to release music on a multitude of distinguished labels like Innervisions, Endless Flight, Correspondent and Permanent Vacation with their brand new EP entitled "Poet-Ease" dropping on Maeve this September. 
For live performances Underspreche deliver what they call a hybrid set, a marriage of live synthesis and vocals with the backbone of DJing resulting in a unique and often mesmerizing experience. Always committed and honest in their approach to what they do, Underspreche are pure talent in today's electronic music landscape.