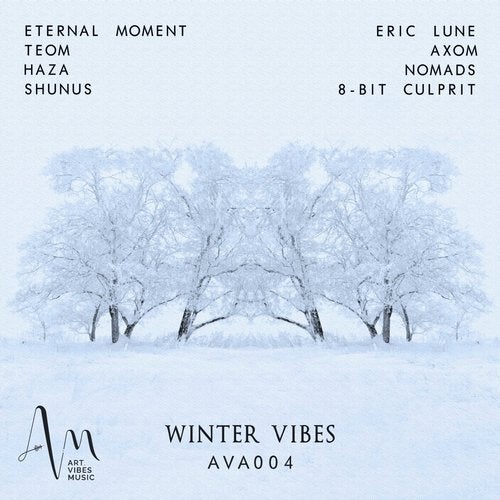 Following 2018's first edition, Art Vibes goes into a cold and hypnotic mood for Winter Vibes second volume. We put together an eclectic collection blending deep and progressive grooves.

Starting off this compilation right with 'Kebenaran' from Ukrainian producer Eternal Moment. The production is a slow and deep track with shamanic-like vocals and plucky sounds. Atmosphere wise, the artist is bringing the listener to a mystical tribal gathering somewhere in India…

Armenian producer Teom makes his debut on Art Vibes with 'Juto'. It's fascinating how work has been done on percussions; from the sound design to their layering. It sounds organic and somehow liquid. While the emphasis is not on instruments and melodies, some distinct traditional sounds can be heard in the background and during the break, giving color and value to this timeless composition.

Parisian pianist and producer HaZa is back with 'Hope', a melodic pépite building up from a bleak stage to an euphoric, almost joyful harmony. There is no doubt HaZa has succeeded at describing the complex modalities of hope as conceptualized by humans.

Cairo-based British producer Shunus joins the compilation with 'Ein' and its gliding sounds. Built on a deep rhythmic section, the track is fresh and catchy. It has just the right amount of swing and grooves, leading naturally to an urge to dance.

Eric Lune, previously producing as Kindred, is an Australian artist who is joining Art Vibes with a progressive and melodic piece: Banshee. Unveiling its subtleties with each new listen, Banshee perfectly describes the sound signature of Eric Lune and his new artistic direction.

'Game Field' is the latest craft of french producer Axom. Throughout the track, crazy synth arpeggios and choir like vocals take the lead over charming chord progressions, eventually leading into heavy minimal drops. Orchestration is precise and smartly done, giving depth and context to the piece.

Nomads' Exit opens with a detuned synth echoing into a big space, setting an authentic scenery. The main arpeggiated synthesizer keeps building up in the background, adopting various patterns and speeds. Its climax is reached during an intense drop where it presents even more morphing and movement.

8-Bit Culprit's 'Artemis' sets a dark and melancholic atmosphere. The indian producer has his own magical way of creating dancefloor oriented tracks, evolving in a melodic and groove heavy techno.

We are ready for winter, are you?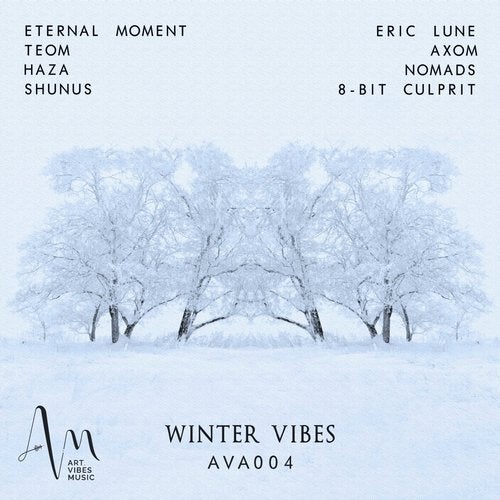 Release
Winter Vibes II