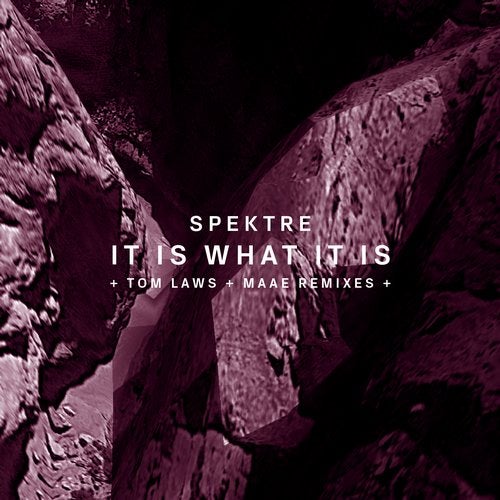 Release Date

2015-10-05

Label

Organism

Catalog

ORGA83
Next upon Swiss techno label !Organism is well established UK techno pair Spektre aka Filthy Rich and Paul Maddox.They serve up two firing originals and the label enlists the fine remix talents of Tom Laws and MAAE to flip the cuts into two more equally brilliant forms.

Spektre are known for their dark fusions of sinister sounds and twisted synths which come from a bleak techno future. Their music comes on labels like Definition Rec-ords and 1605 as well as this one,andis right at the vanguard of the global techno scene.

The brilliant ItIs What ItIsis a deepand barreling cut with moody synth rumbles and physical, punchy beats creating a slick and infectious groove. Airy hi hats add scale and things build to a serene and soulful peak that really stands out.

Someone Else's Problemis the other great original and is a quicker, darker cut with inhuman voices, frazzled synth stabs and a real sense of dystopian rave that is sure to consume even the biggest warehouse.

First to remix is Tom Laws, a UK talent who has appeared on this label before. Hehas won the acclaim of global tastemakers like Slam and Carl Cox andis sure to win many more fans with the mix he offers here. His version imbues ItIs What ItIs with oodles of liquid techno funk and rich, rounded synth lines that are elastic, loose andgroovy.

Spains MAAEwho hasbeen producing and DJ for more than a decade and runs his own Metodiq labelthen flips Someone Else's Problem into a seriously headyand streamlined bit of late night back room techno that is soulful and warm and ex-pertly reduced.

!Organism knows techno like no other label and here they serve up yet more compel-ling dance floor goods.