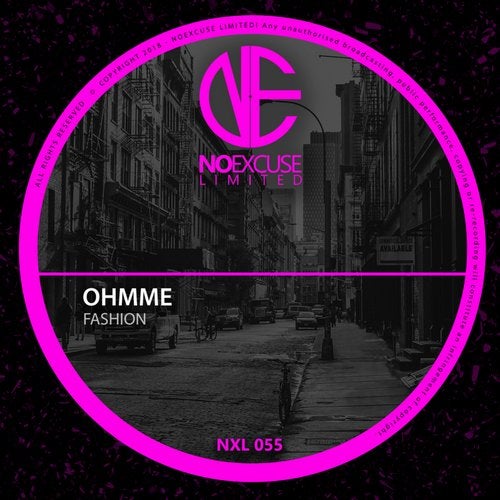 Our next release comes fresh out of the studio from Ohmme, a two-headed sonic monster created by Olivier Giacomotto and David Lecocq, They have been releasing music under this alias on some of the best labels in the business for some time now so we are delighted to present their latest work on our Limited imprint.

The first of three great original tracks is titled 'Fashion', an up-tempo and high energy roller with intense frequencies at every angle. A robust peak time jam, laden with catchy percussive elements that will definitely get you moving. Inclusive of beefed-up drums, rumbling tonal sub-bass and plenty of character. Prepare yourself for some killer buildup and thunderous drops that come at you head on, whether you're ready or not.

Seconds out, 'Peep' leans more towards the groovier end of the spectrum whilst maintaining many of the characteristics of its hyperactive predecessor. Another track with impressive low-frequency elements, heaps of rhythm, a warped vocal backdrop and captivating melodics throughout. A definite vibe builder at very least!

Closing out the release is 'Time'; another groovy affair. Again more of the same heavyset drums and a thunderous, minimal bassline. One trend throughout the release is Ohmme's collective ability to create widened spaces within their non-conventional buildups; they fall outside of the apparent or expected format of modern tech house, allowing for some unexpected yet cataclysmic throwdowns on the drop! Yet another track with some awe-inspiring melodic traits being front and centre.

Ohmme's 'Fashion' EP, proudly presented by NoExcuse Limited.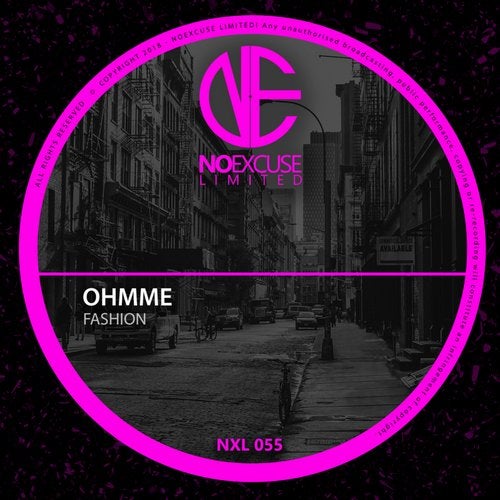 Release
Fashion