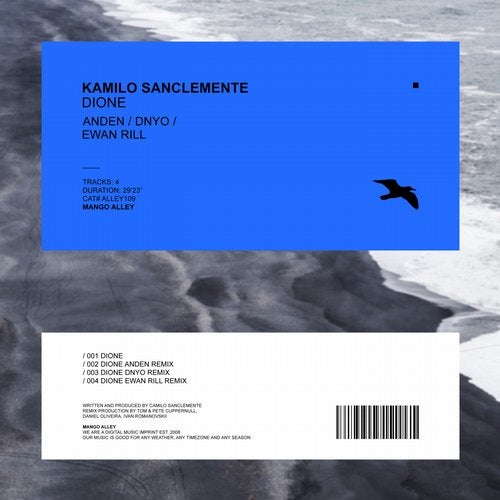 Hype
Release Date

2020-02-10

Label

Mango Alley

Catalog

ALLEY109
Rising in the Colombian night sky through the rings of Saturn, Kamilo Sanclemente's "Dione" finds the perfect bridge from South America to Europe. Rich melodies dazzle through antiquity in searing arpeggios and pulsating pads while driving rhythms chart a path of aural adventure.

Brothers in arms across the solar system, Dione witnesses a trajectory of vertical ascent. Anden appear above North American skies with heavy rhythmic power and bassline propulsion, while distant echoes from South America pervade. Brazilian magic fires in swirling tonality from the mind of DNYO – cutting edge production at the electronic vanguard. Nectar from the gods flows through Dione, born again through rasping bass progression and melodic motifs that sparkle like jewels under a canopy of darkness.

Russian expertise twists and turns off the Baltic Sea. An airstream of creativity produces a true master craftsman as Ewan Rill provides a new moment of history. A dense bassline groove is revealed in Dione while lighter refrains are a wondrous new discovery.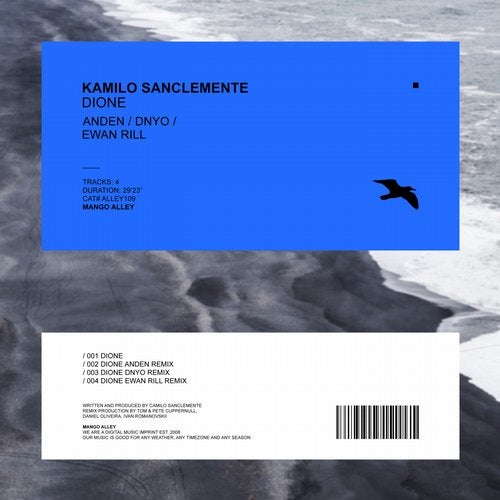 Hype
Release
Dione
Release Date

2020-02-10

Label

Mango Alley

Catalog

ALLEY109