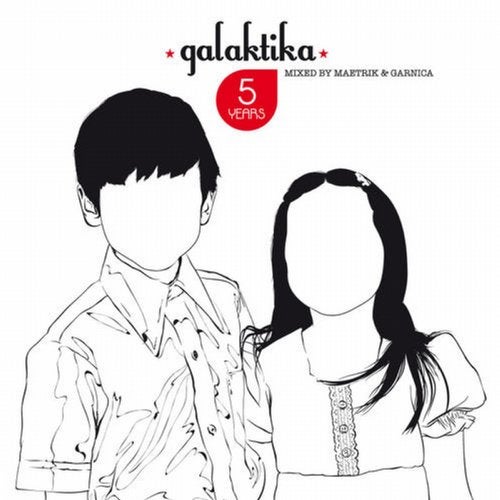 artist(s): Various Artists
title: 5 Years Of Galaktika (incl. continuous mixes)
label: Galaktika Records
format: Digital Release
catalogue no.: GLKCD03DIGITAL
barcode: 880319527821
release date BEA : 09 May 2011

TRACKLISTING:

TRACKLIST CD01
1. Maceo Plex - Her Security * * exclusive
2. Michael J Collins - Nothing wrong with Holding on (Maurice Aymard remix)
3. Maurice Aymard - Dimensiones Imposibles (Pezzner remix )
4. Cosmic Cowboys - One last whisper
5. Dixie Yure Stairway to Cheese
6. Pablo Bolivar - Dynamo
7. Mikael Stavostrand & Cesare vs Disorder - Part three (acid edit)
8. Himan - Inside You
9. Maetrik - Bottom Heavy
10 . Cosmic Cowboys - One Last whisper (Daso Remix)
11. Mod. Civil - Cold Flowers (youANDme remix)
12. Ahmet Sisman - High Tech Booty (Maetrik faded remix)
13. Sabb Love Hurts (David Durango remix)
14. Clement Meyer - Piece by Piece ( Maetrik remix )

TRACKLIST CD02
1. Pablo Bolivar - Dynamo (Tool)
2.Chopstick & Till Von Sein - Bodie Marlo
3. Cosmic Cowboys - The Rebellion Of The Tucans
4. Sabb - I Can Do It
5. Garnica - Sexy People (Gorge Remix)
6. Einmusik - Beat This
7. Iron Curtis - Stavros 2007
8. Uner meets Hitch - Wolverine
9. Kruse & Nuernberg - The Extra Breath of Life
10.Cosmis Cowboys - One Last Whisper (Hiro Remix)
11. Paulo Olarte - True
12. Iron Curtis - Tamarin
Maurice Aymard - Put Some For Jules (Gui Boratto Remix)
14. Garnica - LNDN027

RELEASEINFO:

GALAKTIKA RECORDS - the Barcelona based imprint
with roots in Venezuela celebrate their 5 Year milestone
at last with a fresh new compilation of classy and smooth party jams, expertly presented by DJs Maetrik & Garnica. Enlisted by label boss Maurice Aymard, the trio present many of their own productions across this double CD along with gems from the Galaktika back catalog and other selected favorites.

On CD 1 Maetrik leads listeners on a journey through the deeper realms of techno and house, kicking off slow and sexy with some disco-splashed deep house from Michael J. Collins. CD 1 features exquisite music from Pezzner, Dixie Yure, Himan, Cosmic Cowboys, Pablo Bolivar and Mikael Stavostrand & Cesare vs Disorder. Maetriks own aptly named techno burner Bottom Heavy is another highlight of the mix, and exclusive to the CD is an absolutely blissful track from his Maceo Plex pseudonym, Her Security. On CD 2 Garnica brings a slightly cosmic and definitely funky vibe to the celebration as he effortlessly blends together house and techhouse selections from Gui Boratto, Kruse & Nuernberg, Chopstick & Till Von Sein, Gorge and newcomers Iron Curtis and Paulo Olarte - full of groove to keep music lovers
moving.

Culled from five years of record releases amounting to over 100 tracks and 40 unique artist collaborations, Maurice Aymard, Garnica and Maetrik have created a genuinely warm, timeless and spirited vibe on this compilation that makes it
an essential album for dance music fans.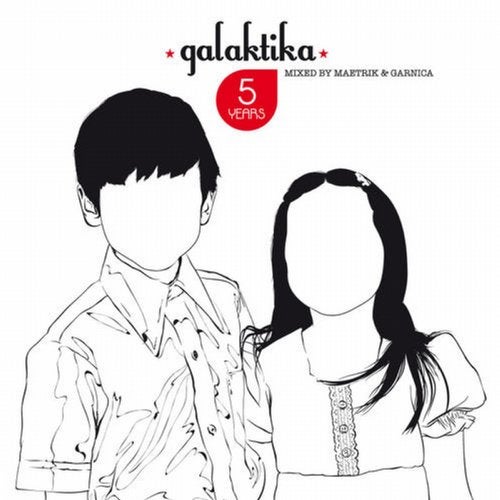 Release
5 Years Of Galaktika - Includes Continuous DJ Mixes
Various Artists

Release Date

2011-05-12

Label

Galaktika Records

Catalog

GLKCD03DIGITAL