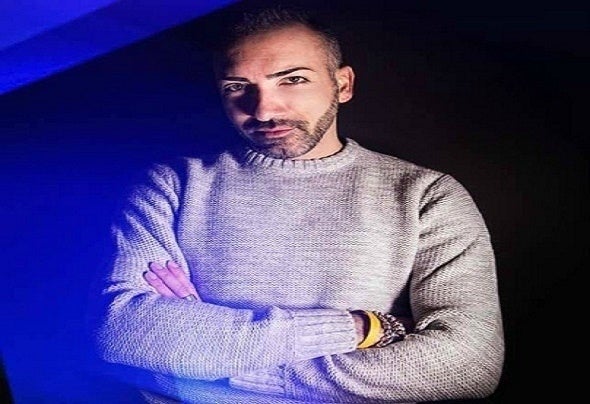 GIAMPY ROMITA BIOGRAPHY 
Giampy Romita / aka Giampy $ in the BLACK-SOUL scene known as Giampy $ NOW2, revealed in the municipality of Bari as Gianpietro Romita, belonging to class 84, of his long adventurous and unexpected as a DJ in 1996/97, participating in the DJ Jam Convention that emerges from the Black-Music dj organized attending art school during the day... where it was repeatedly exclaimed "Jumping" and then asleep with friends "Giampy" for the charisma and the features that diversied (during the reproduction Jumping!) H participated in a regional DMC'match (DJ race, scratches) coming rst with mixed sets. After years of study and work, birthdays and home parties, in 1999/2000 or better to highlight in the summer of that period passes the Renoir (Popular Disco Southern Italy) as a supporter of the dj Tommy Boccuto, staying there throughout the season; Arriving the following year with Tommy also Boccuto abroad at the HIPPODROME record, the most prestigious local Corfu (Greece). The passion for music is Hunder - Happy & Black which allows him to distinguish his sets with new polarizations melodies of stylized sounds that make them unique by participating in the events by particularly selecting the list of songs to be used in fashion events, performing with different and famous DJs of the house scene. He still works as a DJ resident in the Demodè nightclub, very well-known in southern Italy and more, collaborating with international artists. 
Giampy Romita debuted as a producer with his single "You Walking" collaborating with Tommy Boccuto published in December 2016 on the B74 Records label, other upcoming projects, stay tuned ..!
Giampy Romita
Top Ten Tracks
1

2