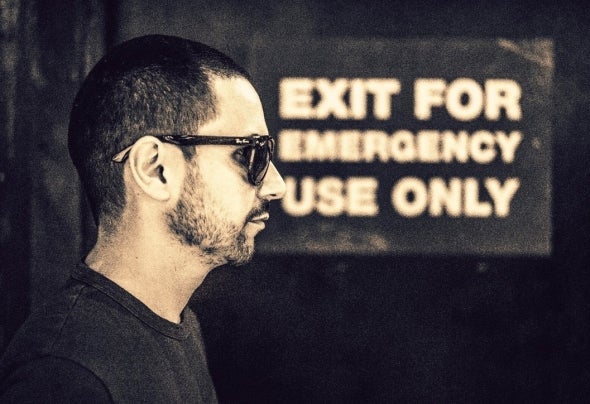 Flavio Diaz, Italian DJ from Naples, boasts releases on some of the world's top techno labels.
To this day his release and featuring background includes some of the leading techno record labels like Adam Beyer's Drumcode Records, Rino Cerrone's Rilis, Unrilis and Loose Records, Sven Väth's Cocoon Recordings and Marco Bailey's MB Elektronics. Flavio Diaz has remixed some of the top techno stars including the man Carl Cox himself, Rino Cerrone and Jon Rundell to mention some. His personal climb toward the highest peaks of the techno underground scene, begins away back in 2005. During those years Flavio was critically inspired by artists such as Adam Beyer, Rino Cerrone, Marco Bailey and Sven Väth. After no long he moves to London to study Sound Engineering at the City Of Westminster College and Music Production at the London School Of Sound, inside the legendary Pink Floyd's recording studio in the neighborhood of Angel, where many of their hits were recorded, including the masterpiece "Another Brick In The Wall". On his way back to Italy, Diaz started an intense collaboration with his mentor Rino Cerrone.
This will be a crucial step in launching Flavio's career into the techno cosmos. The synergy and genuine connection shared by Flavio and Rino will have a great impact on their studio sessions during which they will make several hits acclaimed by the international scene. Since the very beginning of his career Flavio shared the decks with DJs like Joseph Capriati, Dave Clarke, Ben Sims and Technasia, reaching greater milestones gig after gig. Flavio's sound is characterized by intense breaks, overwhelming basslines and crispy grooves with an extreme attention to details and emotional content, blatancy of a sensitive and strongly talented artist.