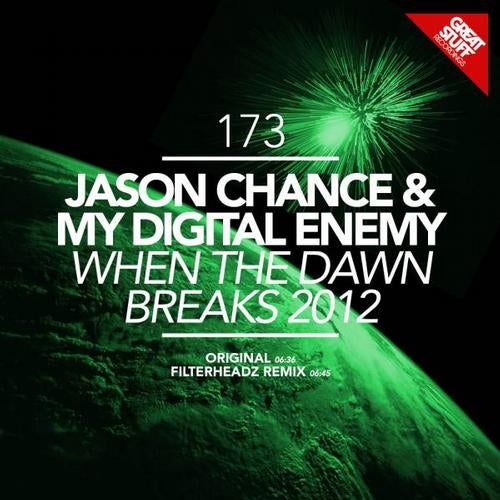 Jason Chance & My Digital Enemy
When The Dawn Breaks 2012
Great Stuff Recordings

Jason Chance & My Digital Enemy are back with a massive new single, with a package that should satisfy more mainstream audiences and underground dancefloors alike.

When The Dawn Breaks is a huge slab of summery, tribal house goodness. The track builds through oodles of percussive grooviness, cowbells, wooden percussion and big drums doing battle with cymbal rides as incessant stabs pitch higher and higher towards the breakdown. What lies therein is an epic, old skool-tinged crescendo, made all the more uplifting by a mellifluous, reggae-inflected vocal. It drops with an almighty thump, a chunky bass groove driving its core. The Balearic Radio Mix takes the original to even more uplifting heights still.

Belgium's Filterheadz come fresh from another release on Carl Cox's Intec Digital label with a hot remix that takes the track into more underground territories. Their techy groove has funk, and plenty of atmosphere in its brooding, hovering bass tones and huge FX builds and drops. Their remix stomps hard, with vocal chops punctuating the tribal tech rhythms that lie beneath.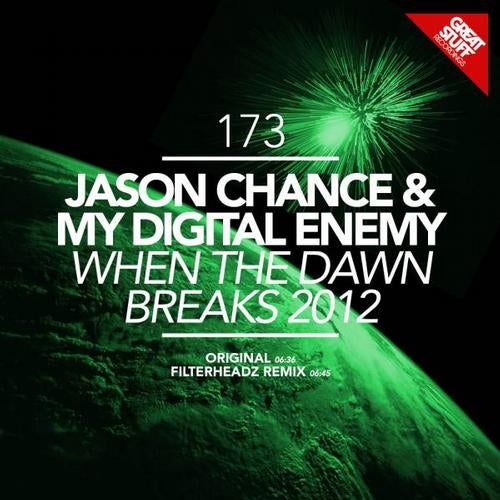 Release
When the Dawn Breaks 2012