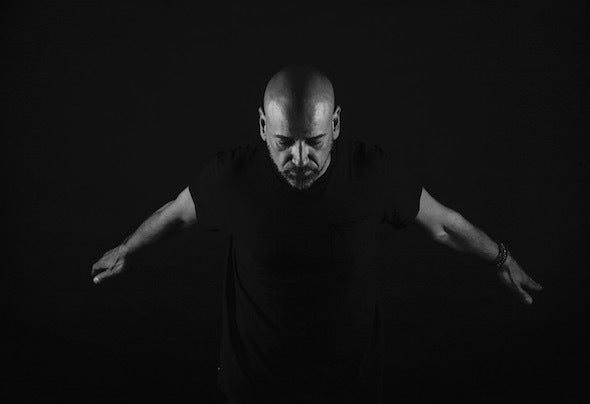 D.J and a Producer Known for his refined technique. Probably the most multifaceted D.J. that you know! This chameleon is capable of offering sessions of various music styles, down tempo, indie, funky, house, tecno.. each one with it's own carácter. He has obtained International recognition with his work for Stereo Productions, under the name of "DE LOREN". He has various nominations for the most prestigious awards offered by the Spanish magazines of Deejay Magazin along with "Dj Revelacion" and the best track house "Echoes from doruma" together with Chus & Ceballos. His productions start to be recognised and included in the working programmes of artists as in deep dish, Danny Tenaglia, Victor Calderonem marck Farina etc.. y remixed by artists of the likes of Mendo, Low Ego, Wally Lopez, Chus & Ceballos, Ismael Rivas etc.. and starts to travel all over the world SOME OF THE LOUNGES WHERE HE HAS PLAYED: 
EGG (London), FLORIDA 135 (Fraga),PACHA (London), PRINZIP (Munich),
GARAGE ( Moscu), LE Zouk (New York), SULLUVANROOM (New York),
GARAGE (Lisboa), A.C.T.V. (Zaragoza), MEDELLIN (Colombia), REVIVAL (Alicante),OASIS (Zaragoza), RUBY SKY ( San francisco ), METRO (Alicante),KREMLIN ( Lisboa), K.W.M. (Zaragoza),LEVEL (Salou), ITZELA (San
Sebastián), T.R.A.X. (Zaragoza),CINEMA (Bogotá),REVIVAL (Alicante), EL DIVINO (Madrid), AREA 7 (Logroño), LOVE
PARADE (Zaragoza), ELEFANTE BLANCO (Vitoria),ON (Murcia) , PACHA (Palma de
Mallorca), MOON (Barcelona), TITOS (Mallorca), BCM (Palma de Mallorca), CARPE DIEM (Barcelona).KM5, EL DIVINO, PRIVILEGE, SPACE TERRAZA E INTERIOR, PRIVADAS, (Ibiza),Parties CREAM (Pacha Mallorca ),BISOU (Sabadell), Sala Gaudi (Sevilla),
Resident SPACE IBIZA Parts (Pacha Mallorca 2004),
TURNMILLS (London), WMC tour 2003- 2005- 2007 (Miami ), IBERICAN TOUR, ROAM (Los Angeles), RUMI (Miami), PERVERT (Mexico DF),CHIRINGUITO BEACH, (Cartagena de Indias), etc...