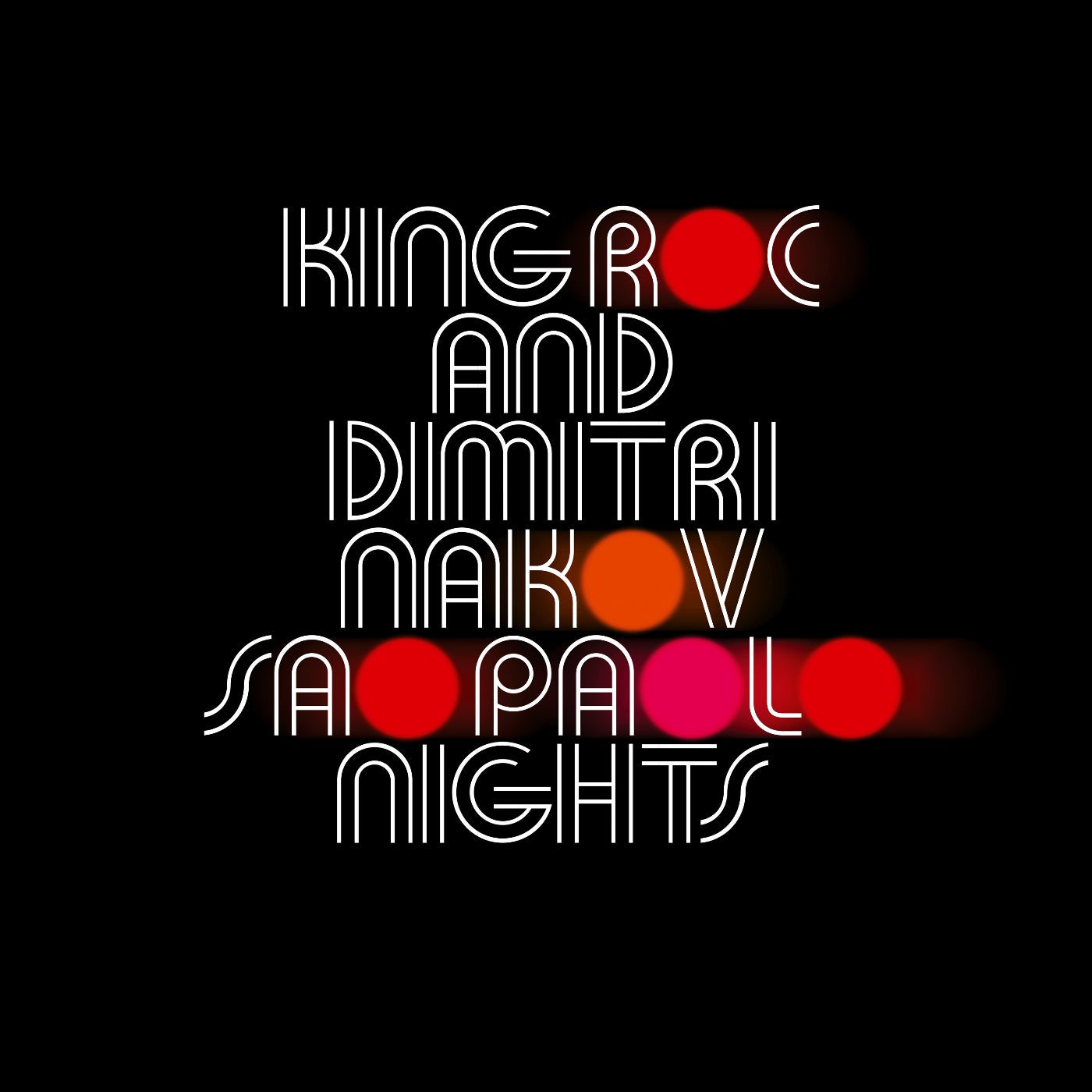 Sometimes collaborations really work. When the combined energies of two very different people come together in a studio something magical happens and they also have a lot of fun. Dimitri Nakov and Martin Dawson (King Roc) are
two very exciting young producers with very different approaches to music and sampling, and their combined energies has created something glorious & original called Sao Paulo Nights for John Digweeds ever impressive
and diverse musical melting pot, Bedrock.

Martin and Dimitri met a couple of years ago, at Universo Paralelo in Bahia, Brazil at New Year (always an amazing festival). Musically, they found they had a lot in common and over the course of the next two years they kept
bumping into each other at gigs until they finally bumped into each other on an Iberia flight to Sao Paulo late last year. Having a couple of days to kill while in Brazil they sat in a friends studio after dinner one night and Martin started tinkering. Dimitri said.. "record!" and delved into his
sample and funk and disco collection, and 2 days, or rather, nights later they had created the two tracks that are Sao Paulo Nights, which they then recorded at Dimitris friend Gabe's studio in Jardins in Sao Paulo.

Martin Dawson + Dimitri Nakov = Very Exciting Music

Working under the name King Roc, Martin Dawson released his debut album in 2009 to critical acclaim from the international dance music press including album of the month in DJ Mag and 10/10 from IDJ Mag. He was nominated by DJ Mag for best UK producer and best artist album 2009 along the likes of Jamie Jones and Scream. His solo a co-productions have been supported by many dance music artists such as Laurent Garnier, Tiefschwarz, Radioslave, D'Julz, Solomon, Nick Curly and Luciano to name a few. He also records under the name Two Armadillos with Giles Smith from secretsundaze, London hes worked with labels such as Bang!Bang!, Dessous, STHLM Audio, Buzzin' Fly and Four:Twenty with remixes for Moodmusic, R&S and Fear Of Flying, and
DJs Deep House and Techno all around the world.

Dimitri Nakov moved to Brazil in 2001 after a few good years in the UK dance scene and a handful of unique experiences working and DJ'ing with Sasha, running Narcotic Records (Roger Sanchez's UK based label) and promoting artists such as Robert Miles, during the "Children" heyday, Dimitri inevitably became an integral part of the burgeoning electronic music scene based in Sao Paulo. Regularly playing events topping 10-20 000 people across the globe, especially in Brazil (Creamfields & Xxxperience), and Big Beach (Japan). Dimitri has always also been keen to play smaller, more intimate gigs like D.Edge (Sao Paulo) and De Puta Madre (Belo Horizonte), which is widely regarded as one of Brazil's best clubs, alongside Warung (which Dimitri has also played at). Back in Europe at present, and based in Ibiza, Dimitri has become a regular guest on David Moreno's show on Ibiza Global Radio, while also achieving an unofficial residency with Sasha last year at Cream at Amnesia, and playing internationally at Sonar, Urban Artforms Festival, The Glade Festival and touring with Layo & Bushwacka and Luciano
in Japan. Dimitri's other recent musical adventures include remixes of Sashas "Park It In The Shade" and "Coma", and "Move!" by Smith & Selway

Rumours that Martin and Dimitri will be meeting up in their respective Berlin or Ibiza studios shortly for part 2, will be met with much excitement on the basis of this Sao Paolo Nights collaboration. Stay tuned!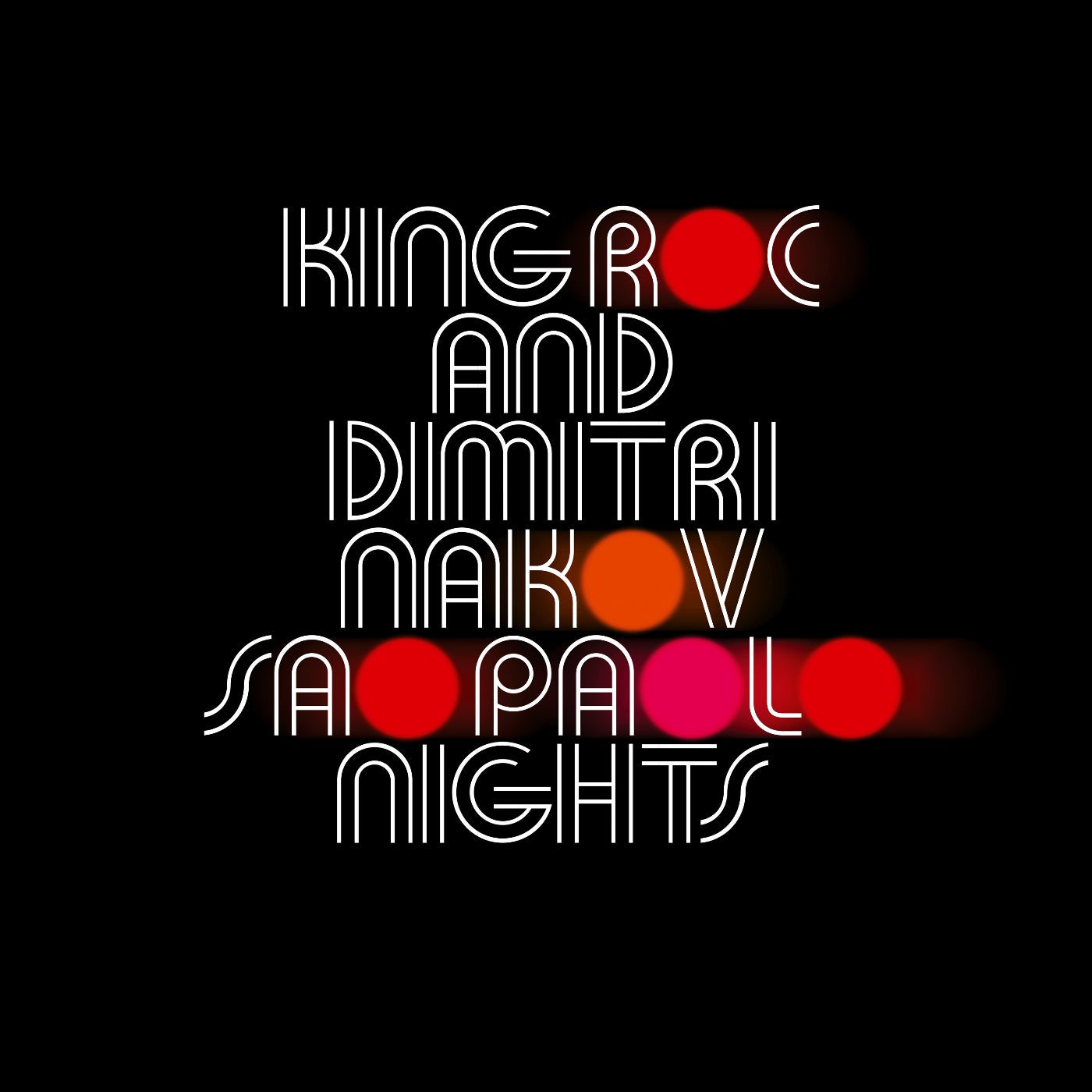 Release
Sao Paolo Nights