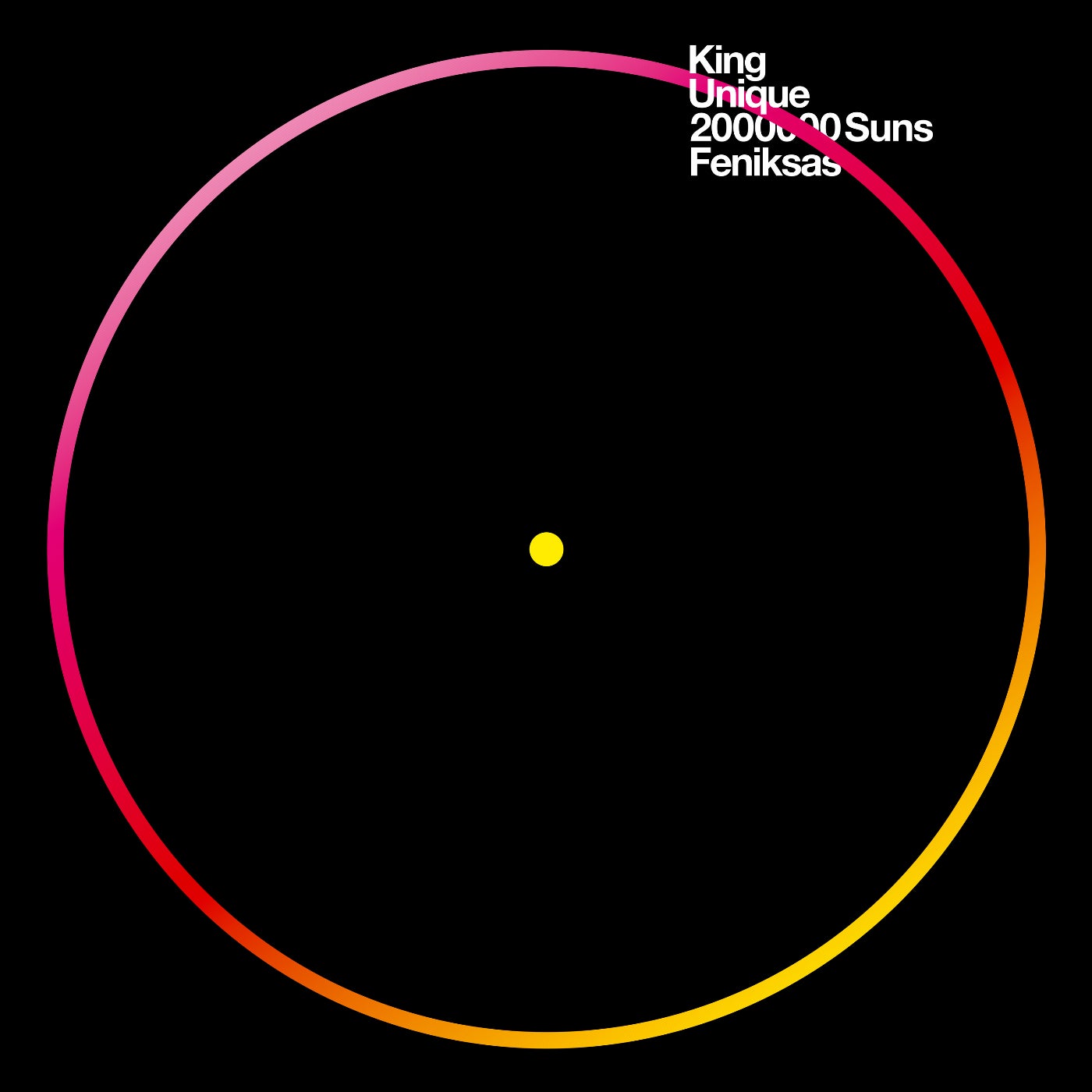 The mighty King Unique returns with a rather large single on John Digweeds Bedrock label...

With a cosmic techno sound pressing all the right melodic & psychedelic buttons & some retro-techno goodness that has found its way back to the future!

As the Bedrock label goes from strength to strength, we are very happy to enter 2010 with 2 monster club tracks from King Unique, Over the years King Unique have delivered time after time on the dancefloor and this EP for Bedrock is no different. Both tracks have been severely road tested by me and are best suited for peak time madness. - John Digweed

Matt Thomas (aka King Unique) kicks off his tenth year at the forefront of the British house scene with a new direction & a new single, the double-header, 2000000 Suns / Feniksas. Walking the fine line that prevails between techno, house and progressive KUs self-dubbed cosmic techno sound has found its perfect home on a favourite label - John Digweeds Bedrock.

Johns been a big supporter of KU for the last few years and I think Bedrock has been one of the best labels of the last couple of years. Plus everyone on Bedrock has great hair like me so it was a natural choice. - Matt Thomas

With words of wisdom aplenty, it makes (non)sense to let Matt carry on...

2000000 Suns was an early guess at the mass of the black hole that has been found at the centre of our galaxy. I heard about it while I was recording the track and it instantly made me think about those old house music clichés of unity and oneness. Its an inescapable fact that at a molecular level, all of us, you, me and every single person, animal & object that has ever existed on this planet are all going to meet again (in the best traditions of Vera Lynn) in that black hole - along with a few hundred billion other stars and their planets. We truly will be one.

The track itself is a huge stellar affair, pressing the same melodic & psychedelic buttons that made KUs recent Heavy Drug remix for UNKLE an epic peak-time fixture for Sasha & Digweed, and drew support from Mr Deep Space himself, the legendary François Kevorkian. On the flip-side the techno takes the upper hand over the cosmic vibe on Feniksas, a piece of retro-techno that found its way back to the future. Once again, Matt sheds some light on the tracks origins

Its a tune that's taken a little while to finish - about 7 years, in fact. It was originally written in 2003 for an album that was never released, and ended up forgotten on a dusty hard-drive. Last summer I found an unfinished copy on my old laptop - and by unfinished I mean the track literally stopped halfway through. When I heard it again I thought it sounded pretty good, a little time capsule of techno from the days before minimal, but I didnt really consider releasing it until I played it to Ignas (the promoter of Exit Club in Lithuania). We were talking about classic big room tracks on the ichat , so I told him I had one that nobody had ever heard & sent him a copy. And he liked it. Really liked it :) That made me think seriously about releasing it; I took it back to the studio, finished it and passed a copy to Fergie and John Digweed John asked to sign it and Ferg asked to remix it - so I said yes twice :) Thats how the tune finally made it out of the laptop and became Feniksas - reborn in Lithuania, and re-titled to say thank you to the Lietuviai for bringing the tune back.

There is no doubt this is a huge package from King Unique & Bedrock, so if the cosmic techno sound is pressing all the right melodic & psychedelic buttons for you & youre feeling that retro-techno goodness, spread the word!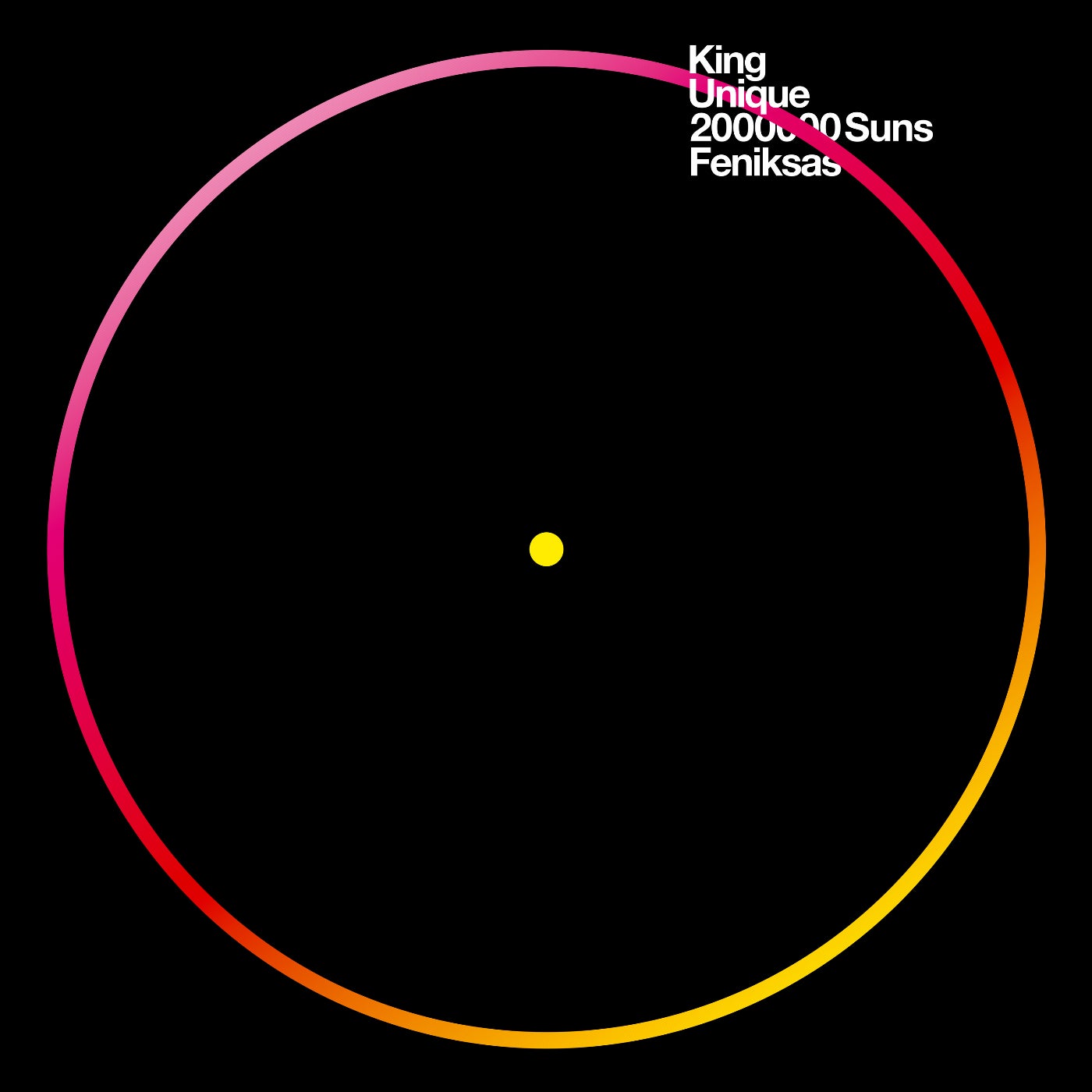 Release
2000000 Suns / Feniksas