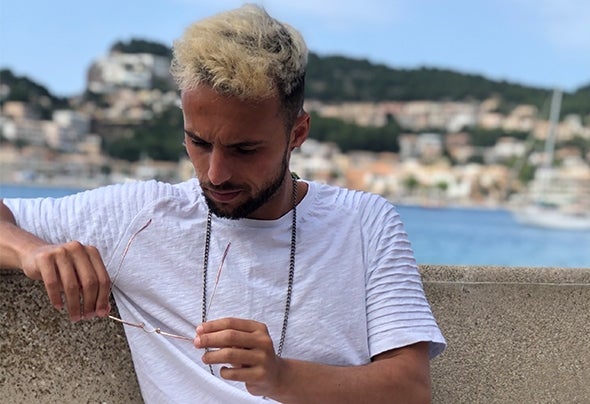 Franco Ciamberlani born in Argentina, on May 9, 1992, in the city of Bahia Blanca, finished the studies of Dj / Producer and Electronic Musician in Sonica - Electronic Music School, located in the city of Buenos Aires. On his way as a DJ he has visited different booths in different countries and cities such as Ibiza, Barcelona, Villanova and La Geltru, Buenos Aires, Bahia Blanca, Punta Alta, Monte Hermoso, Carhue,
Among Rivers, among others. Being part of great festivals, broadcasts and presentations
musicals. At the end of 2018, I dictate with Rodo Bustos, a Music Production Clinic, in the Municipal Theater of Bahia Blanca (Argentina) for more than 150 people assisted. His taste has turned totally to House & Techno, both in production and in the live mix.
Showing his new facet in production, Franco dictates Digital Music Production Clinics for more than 150 people in the city of Bahia Blanca. 
Also in full growth, he has launched his own creations, remix & collab on record labels from around the world.
Natura Viva Music [Italia], BNN Records [Ibiza], Waldliebe Familien [Rumania], Natural Rhythm [Rumania],Pure Enjoyment [Italy], Fluid Music [Italy], Tres 14 Music [EE.UU], Future Techno Records [México], KP Recordings [Turquia], ThreeRecords UK [Londres], Monotonías Music [Buenos Aires], Bandaid Records [Buenos Aires], Low Clinic [Mar del Plata], BeatsLife Records [Bahía Blanca] In constant movement, he drives his passion and love for music through all the world.