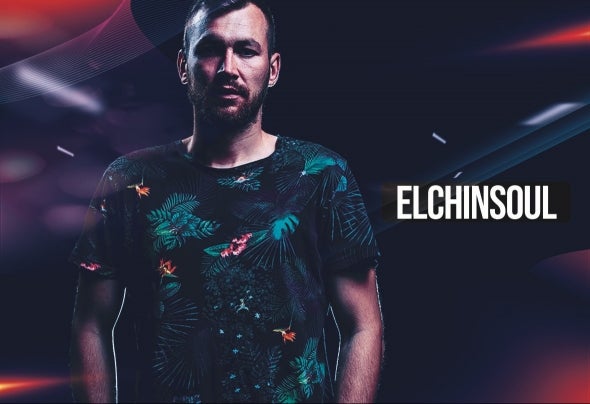 Drawing inspiration from the Bacau's (Romania) underground scene (which gave Raresh , Noidoi , Horatio , Egal 3, Luca M and many more) Elchinsoul debuted in hiscareer as a dj in 2004, The love for underground music drove him to play in several clubs near his city where he was willing to put in value his eclectic taste in music by mixing different genres from classic house , minimal to tech house and tehno. Quickly he realized that djing was only one side of the coin and he started his rst tracks with a good friend and producer , Bvaltik, Wanting to improve his musical skills he started the project : "Loco Brigada" , an underground project which was created with his partner in crime Las Yeso. Quickly gaining a name they begun playing in the local clubs and in a short time they received invitations from other clubs in Romania. 
In 2017 , Elchinsoul's productions might have contributed to his rise through the ranks, but it's his hard work ethic and undying love for the tech house and techno music gives his success a solid and deep-rooted foundation. Striking a ne line between quantity and quality is quite hard for an artist, but this ne line can be easily achievied by a talent such as Elchinsoul. He also debuted on the ocial BPM Festival Sampler with a beautiful tune called anestezie. 
2018 Elchinsoul delivers a wide range of repetitive beats. His fast, pulsing tech-house or groovy, chuggy minimal are inspirational for everyone as you can check it yourself on the Cloroquine EP which is out on Bonzai Records. 
Sharing these sounds with the people in 2019 and , obviously, those that inspire him is at the heart of Elchinsoul's musical journey as he debuted at AFTERHILLS FESTIVAL. 
In 2020 Elchinsoul debuts on ()UTSIDE ROMANIA his new ep PE ROZ with a bomb remix from Horatio. 
As a dj he is an eclectic one. With house and techno infused rhythms , he challenges the crowd to enter in that perfect atmosphere for party.