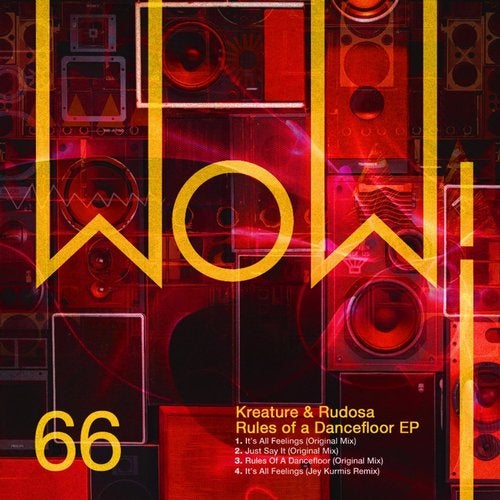 Hey party people!
Here we are for Wow! release number 66.
Last Ep of the year is managed from a great duo, that already smashed this year on our label:
Kreature & Rudosa.
After 8 months they are again here, presenting their new Ep called: Rules Of A Dancefloor, including a big remix from our Jey Kurmis!
3 tracks plus the great remix of Kurmis, that show us that they studied really well every single rule of a dance floor!
Its All Feelings opens the Ep! Super tech house track, as they know how to do it. Perfect track to start the follow up of For The Freaks Ep. Happy vibes, characterized by a great sub bass line shaking your ass. The synth that remains easy in our memories, accompanies the evolution of the track, all flavored by a nice deep male voice.
Second track it's 'Just Say It'. Again techy rhythm with a special female voice! Cool melody on the breakdown, and when it starts...HANDS IN THE AIR.
Last original track is the one that take the name from the Ep. Here the great duo, experiment more on their style, goingo on harder grooves, close to techno style. Super classical 909 hihat arrangement, with a huge kick, with a special bass line with this cool square wave, that give a warm touch, bringing you in very beautifull trip! EXCUSEE MEE!
Last track is from the huge talent Jey Kurmis! He's working really well in these months, confirming his big talent releasing again on Hot Creations, with an Ep that went direclty on the first positions of every music web portals! Super 'Kurmis style' on this track. We can feel his hands on it! Another rule of the dancefloor, confirmed and destroyed.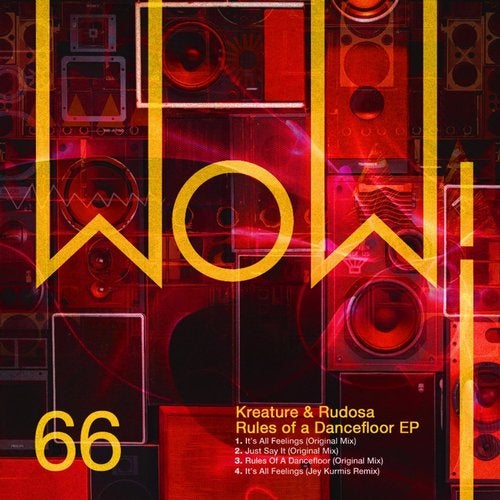 Release
Rules Of A Dancefloor EP