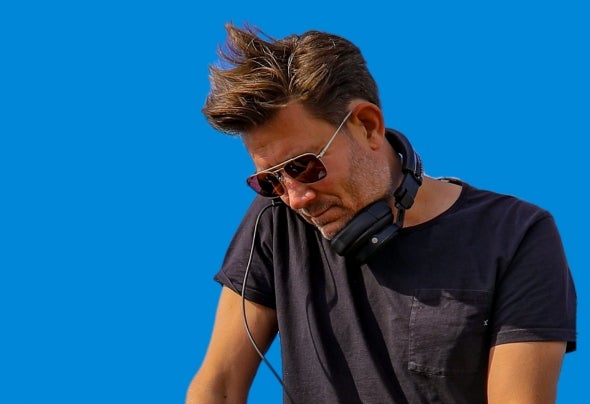 "It's about the music so let's share, connect, love and just have fun with the greatest good of all." As a DJ I'd like to take you on a journey. Feel the good vibes, the energy that set's you free: I'm dedicated to share Housemusic with strong influences of Disco, Funk and Soul. I see myself as a stylist who is compulsively focussed on the creation of harmonic blends and sophisticated build- ups to create a consistent vibe. I love to work with Techhouse and Deephouse tracks with a warm rolling beat. I have a total weakness for good old Disco and Funk so occasionally I love to play venues in Disco(house). As a producer I'd like to create energetic positive vibes with a little attitude. You'll hear it in the techhouse and deephouse scene. About D'YOR
D'YOR (Roy van de Veerdonk) started spinning records in the late 80ties. First at private parties, later as a resident DJ at "Ons Caffeej" (Uden, the Netherlands). Performing for a diversity of the people at public bars where he developed from a bar DJ to a Club DJ deeply connecting with
housemusic. In the late 90ties and early 00's he played in several clubs in the Netherlands (Eindhoven) and Spain (Denia & Alicante). D'YOR left the scene shortly. Since 2006 he is active again playing at festivals en venue's like Fabriek Magnifique, ADE, BLSSD, DisIsIbiza sessions and many private events like the SillyFox Rooftop parties. D'YOR love's to share music on radio stations like AWM-Tikkie Tek with Zoë Xenia and Mike Lachman, High Tec Radio and Ibiza Sonica. He also delivers custom made mixes for several beach clubs (Malaga & Shanghai) and restaurants like Sillyfox. With almost 3K of loyal followers on Mixcloud he is a well known and respected artist. D'YOR is founder and owner of PRSSPLY. PRSSPLY organizes intimate house- events to share housemusic in no ordinary places.