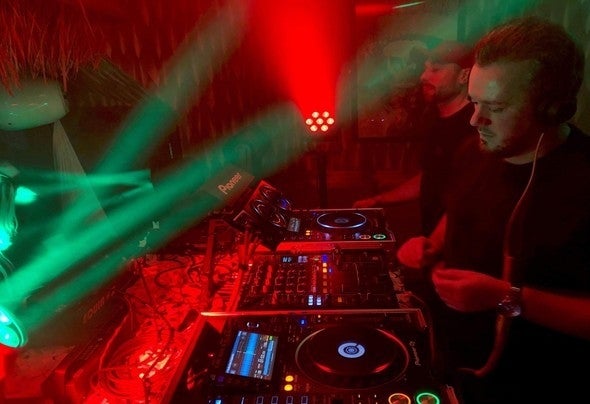 With a self taught style which makes them unique in the booth, Four Feet Deep are a fast rising talent.
Hailing from a city of rich electronic music heritage FFD are famed for their high impact, energetic DJ sets that see dance oors lled with beaming faces accompanied by a wave of hands in the air. 
Shawry & Moskey are the duo's previous pseudonyms in which both have staked their claim in the world of dance music. Between the pair they have seen multiple releases on some of the industries biggest record labels, Had international magazine coverage, played alongside some of the world of dance musics household names and played electric sets at some of the UK's biggest clubs and festivals.
Its safe to say that the collaboration of this pair see them as a force to be reckoned with in the scene.
Hard work, consistency, open-mindedness and huge technical skills are the key ingredients that dene this duos path to success within today's dance music scene.