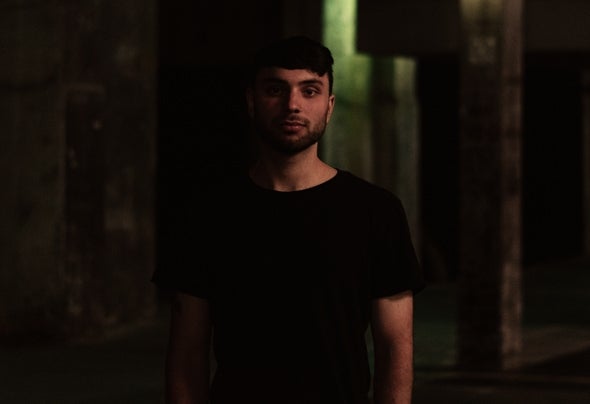 Lukas Stech is the guy behind 'Deep Køntakt'. 
He was born and raised in Chile and at the age of 19 he moved to Berlin, Germany. His passion for music started early in a humble-full of love-little house in Puerto Varas, where he can remember his mom listening and singing to Aretha Franklin. Lukas's dad used to bring him to the local Big Band Jazz's concerts. Through the years he started to develop an essential taste for latin and black music, like Jazz, Blues, Funk as well as Ska, Reggae, Cumbia and Rock, followed by a strong Hip Hop phase on his fteen years, where he started to make beats on Fruity Loops. 
On his sixteen years he founded and played the saxophon in a funk band called 'La Pobla Groove' and one year later in a well- known local ska-punk band called 'La Citrola DeSKApotable'. This years of band rehearsals, jam sessions, creative moments and live concerts were crucial in the musical aspect of his life. 
Once he moved to Germany he was totally amazed by the Electronic-Music culture of Berlin. After some soulless parties he landed by coincidence on a little progressive trance party in the 'RAW Club', where the DJ and Producer 'Audiomatic' was behind the decks. 
This otherwordly melodies and sounds ran through his body and led him to move in a way that he didn't know he could move, it was an indescribable feeling of love. After that party he took his laptop on the morrow and downloaded again his old favorite DAW. On that winter day 'Deep Køntakt' was born.