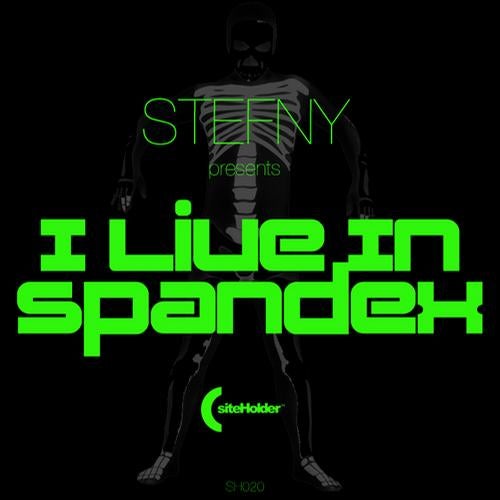 The title of this release is no misnomer. Indeed, each track, like spandex, is dark, stretchy, and harbors the funk deep down in the nether regions. Ex-pat and current Montreal resident Stefny, of Archipel and Contexterrior fame, shows off her production curves in I Live In Spandex.

My Little Black Speedo is a hip-thrusting offering of hypnotic chords, and a searing, stretchy lead guaranteed to get your blood pumping. Dripping with neo-house sensibilities, this one is the perfect workout for late nights and early mornings alike.

Gritty and industrialized, My Leopard Leotard seduces with elastic precision. Her siren calls, classical techno percussion, and a rolling bassline, tone muscles you never knew you had.

My Hot Kitty Pants brings this release to a feverish pitch, climbing to peaktime levels of monstrous proportions. A huge swelling bassline supports flittery percussion and an unstable, eerie carnival-carousel-gone-astray lead. This deep and dark minimal techno workout is guaranteed to melt the fat right off.

My Purple Spandex dives deeper into the subterranean regions of the genre with a mature and cinematic blend. Impressive sound design, complex atmospheres, and intelligent programing allows My Purple Spandex to chug along with unwavering determination, keeping things hot while remaining so cool.

A perfect end to a strenuous club workout session, My Baby Blue fits and starts with intricate percussion, beautiful swirling chords, and of course, more cowbell.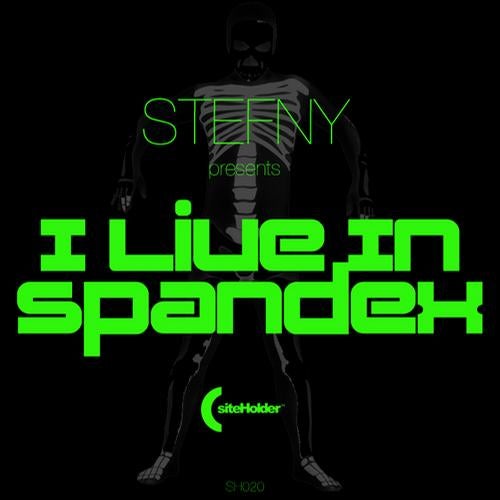 Release
I Live In Spandex