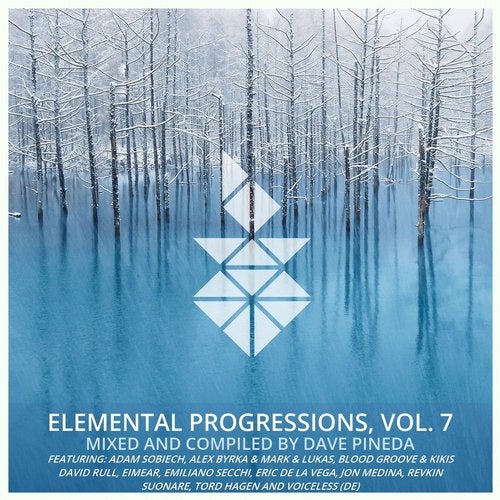 We proudly present to you the 7th installment of our 'Elemental Progressions' compilation series. 12 new tracks from 12 producers, compiled and mixed by Dave Pineda.

Featuring PD mainstays Adam Sobiech, Blood
Groove and Kikis, David Rull, Eric de la Vega,
Jon Medina, Alex Byrka and Mark and Lukas and Voiceless (DE). We also debut newcomers to
the PD imprint in this compilation, Eimear,
Emiliano Secchi, REVKIN, Suonare and Tord
Hagen.

Alex Byrka and Mark and Lukas - We Are

The track "We Are" is an amazing uplifting progressive track filled with all the delicious sound bytes we have come to love and enjoy in electronic dance music. As far as progressive goes, Mark and Lukas and Alex Byrka pulled out all the stops. There's no stopping this train once its started.

Adam Sobiech - Home

Adam Sobiech returns from a few months hiatus to bring us "Home". An over the top, thrilling melodic experience with magnificent build ups and satisfying groove.

Blood Groove and Kikis - Alpha

We welcome Blood Groove and Kikis back with their proper tune titled "Alpha". This serene and calming track deserves its proper place ranked in our next installment of Elemental Progressions Vol. 7.

David Rull - Signs

Mixing things up from the light and melodic side of things, David Rull and his sound slapping "Signs" track is anything short of excellent. The medley of sounds combine to create an exemplary progressive experience for your ears.

Eimear - Suddenly

Newcomer to the Pineapple Digital release roster is Eimear, and a new progressive tune called "Suddenly". While well versed in trance, this trance influenced progressive banger couldn't be passed up to be included in this release of Elemental Progressions Vol. 7.

Emiliano Secchi - Xenotime

A pioneer in music production, Emiliano Secchi comes to us with "Xenotime". Hailing from Argentina, the influences of this producer through their music can be felt in the warm light that is emitted from the music style.

Eric De La Vega - Lights

Quite prolific in progressive house production, it's been almost a full year since we were graced with sound from Eric De La Vega. This time he joins the compilation release with "Lights". A highly respectable sound, peppered with amazing layered tracks with perfect precision. An absolute must hear.

Jon Medina - Before You Go

"Before You Go" is an incredibly uplifting composition brought to us by Jon Medina. We've certainly missed his epic sounds, and while we've missed his absence, he's back with gold sounds for your ears.


REVKIN - Troubled Thoughts

As much as we love the lighter side of things, we also love those deep and dark hits as well. REVKIN satisfies this to our hearts content, with "Troubled Thoughts". An almost ominous sound, that will surely fire up any club dance floor late into the night, and into the sunny day.

Suonare - Must Be

Tracks like Suonare's "Must Be" are the jewels of the crown that is Elemental Progressions. "Must Be" is synth heavy, and satisfying, with bass torque liable to cause window shaking if you're not easy on the volume. Something you'll have to practice monitoring if like us you like bangers loud.

Tord Hagen - Palma

The amount of incredible progressive styles and sounds continues to blow our minds each day. We welcome to the music industry, Norwegian electronic music producer Tord Hagen, and this track "Palma", we're able to experience and continue to enjoy why we love progressive, and it's seductive sound.

Voiceless (DE) - Wings

Elemental Progressions just wouldn't be complete without these rare gems that we've come across in our sound surfing journeys. Voiceless (DE) has an incredible touch, "Wings" is one of those tunes that will pull heart strings and put you in a progressive trance. A real banger.

We hope you enjoy this latest installment!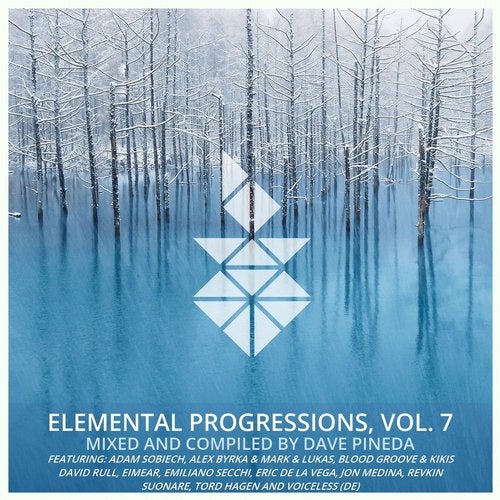 Release
Elemental Progressions, Vol. 7